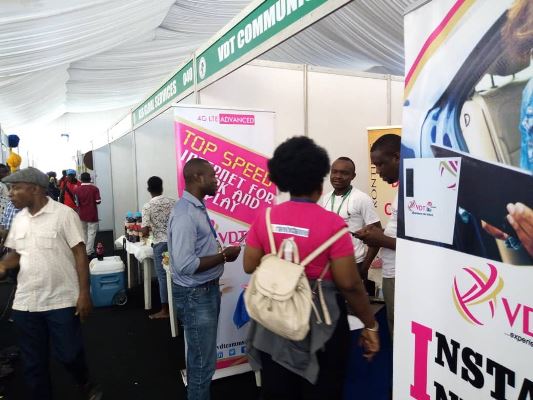 The Nigerian Union of Traders Association Ghana (NUTAG00) has commended President Mohammadu Buhari led government, ECOWAS, Ghanaian authority and others for their intervention in the reopening of Nigerians shops in Ghana.
The President of NUTAG, Mr Chukwuemeka Nnaji, said in Kumasi, Ghana on Thursday that hundreds of shops run by the Nigerians that were shut following an impasse with the Ghana Union of Traders Association (GUTA) have re-opened.
It is alleged their closure was in line with authorities mulling some legislation compelling foreigners to have one million dollars (R14,3 million) as minimum foreign investment capital to do business in Ghana.
Nnaji who confirmed the reopening of the shops by the authority in Ghana said that the government of Nigeria had worked so hard to achieve the feat.
"Yes, the Government of Nigeria has worked so hard to bring this success. All our shops are now opened. We want to thank President Muhammadu Buhari for his intervention," he said.
He recalled that President Buhari had sent a special envoy led by Foreign Affairs Minister, and President of ECOWAS Commission, Jean Claude Brou, to the President of Ghana Nana Akufo-Addo over the matter.
"We also commend the ECOWAS president, Jean Claude Brou and his commissioners and other envoys sent to Ghana so many times over the issue.
"We also want to thank the Minister of Foreign Affairs, Mr Geoffrey Onyeama, The Senior Special Assistant to the President on Foreign affairs and Diaspora, Mrs Abike Dabiri-Erewa for their efforts," he said.
Nnaji noted that the Minister had on Nov 2nd summoned the Ghanaian High Commissioner to Nigeria, Amb. Rashid Bawa, over the situation on the reopening of the shops.
He commended Nigerian High Commissioner to Ghana, Amb Olufemi Abikoye, and his Ghanaian counterpart, Bawa, over their efforts in resolving the impasse.
Nnaji also expressed the union appreciation to the Ghanaian President Nana Akufo Addo for his efforts and the role played in ensuring that the closed shops were reopened.
President Akufo-Addo assured Nigerians in his country of freedom to operate their businesses without harassment.
Akufo-Addo said this while receiving President Muhammadu Buhari's Special Envoy to Ghana, led by Foreign Affairs Minister, Mr Geofrey Onyeama.
He urged Nigerians to go about their normal businesses in Ghana.
"As far as the traders are concerned, the shops are re-opened; people are back to work.
"Ghana Investment Promotion Centre Act will never be applicable to ECOWAS citizens; so people can get on with their normal lives," he said