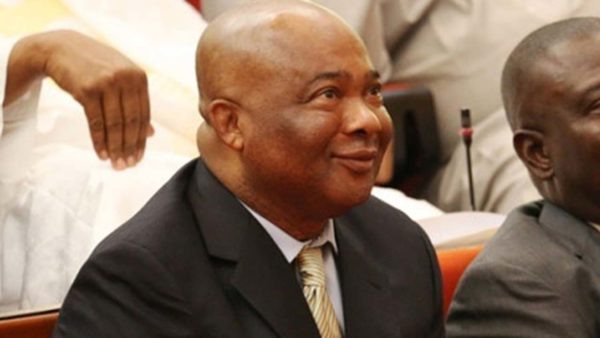 The Special Presidential Investigation Panel for Recovery of Public Property has launched a complaint that Sen. Hope Uzodinma has persistently failed to honour its invitation.
It said that Uzodinma, the governorship candidate of the ruling All Progressives Congress (APC) in Imo, was arrested on Sunday and later released.
The panel said he had been evading arrest for about a year.
The panel is unhappy that Uzodinma on Tuesday defied another invitation by the Panel to appear and answer questions over alleged fraud against him.
Spokesperson of the panel, Ms Lucie-Ann Laha, told newsmen in Abuja late on Tuesday after a long wait by the panel's officials and newsmen for the senator.
Uzodinma was arrested at the Nnamdi Azikiwe International Airport, Abuja, by the police at the instance of the panel on Sunday.
The arrest was in connection of alleged failure of his company to execute a contract of 12 million dollars for the dredging of Calabar Port channel.
He was released the same day after an interrogation session with officials of the panel.
The panel released him with a directive that he should return on Tuesday for continuation of the probe.
The spokesperson said the senator failed to appear at the panel's office as agreed.
An earlier statement by Chairman of the Panel, Chief Okoi Obono-Obla, said that Uzodinma had been evading arrest for about a year.
"The panel is investigating economic sabotage against Sen. Uzodinma arising out of the failure of his company to execute a contract of 12 million dollars for the dredging of Calabar channel awarded by the Nigeria Ports Authority (NPA)," the statement said. (NAN)