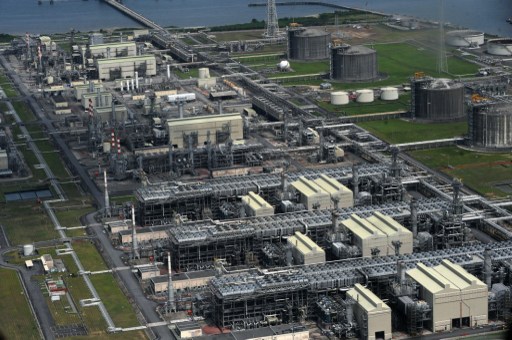 The Nigerian Liquefied Natural Gas Limited (NLNG) is to spend $4 billion to develop Train 7 gas project.
The project which would be executed by Nigerian companies would commence soon to increase gas production to 30 million tonnes yearly.
The project is designed to improve on the present production of 22 million tonnes per annum (MTPA).
Mr Tony Attah, NLNG's Managing Director, said on Thursday in Port Harcourt at a public workshop entitled: "Nigerian Content for NLNG's Train 7 Development."
According to him, the project will be delivered with full participation of competent Nigerian companies in compliance with the Federal Government's Local Content Act.
"The project is expected to ramp up the company's production capacity by 35 per cent from 22 MTPA to 30 million, as soon as a Final Investment Decision (FID) is taken.
"I will like to invite Nigerian companies to please participate in Train 7 – which is the purpose of this workshop," he said.
The managing director said the company decided to organise the workshop to sensitise local companies to ways to maximise their chances of participation in the project.
"The workshop also opens up opportunities for local companies to play and understand the scope of the project.
"In addition, it creates an opportunity (for companies) to meet the two consortia, B7 JV and SCD JV, that are key players tasked with the Front End Engineering Design," he said.
Attah said that participation of Nigerian companies in the project was in fulfilment of its agreement with the Nigerian Content Development and Monitoring Board (NCDMB).
Mr Simbi Wabote, Executive Secretary of Nigerian Content Development and Monitoring Board (NCDMB), commended NLNG for engaging local companies.
He told the companies that local content was not corporate social responsibility or favour given to a company, but engagement that was purely business.
"The Train 7 project will bring about opportunities for utilising local goods and services as well as afford the local companies the prospect to enhance their capacities and capabilities.
"We expect that the project will provide a platform to expand existing businesses and create opportunities for new businesses like the cryogenic space of local capabilities," he said.