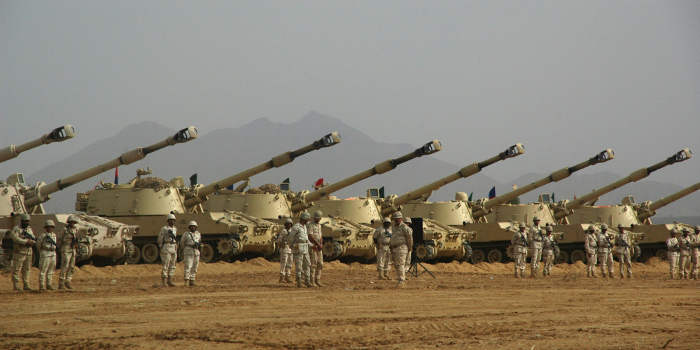 Nigeria's Chief of Army Staff, Lt.-Gen. Tukur Buratai, has said the Nigerian Army is currently collaborating with the military in neighbouring countries, especially Cameroon in improving insurgency fight and maintaining the security presence in Sambisa forest.
Buratai said this during the opening of the Chief of Army Staff 2018 annual conference in Maiduguri, Borno State on Wednesday.
"The fight against Boko Haram terrorist in the North East under the operation Lafiya Dole has continued unabatedly and the Nigerian Army in conjunction with other services and security agencies has dominated the area and has continued to carry out a sustained operation against the Boko Haram terrorists.
"The Nigerian Army is currently conducting combined operations alongside the Cameroon Defence forces codenamed Operation Deep Point 2 in order to maintain a permanent presence in the Sambisa forest and adjoining areas along the common borders with Cameroon," he said.
He added that security relations with neighbouring countries including Benin Republic, Cameroon, Niger, and Chad have remained mutual except for proliferation of small arms and ammunition from these countries.
Buratai, however, appreciated the state governor Shettima and Borno people for hosting Chief of Army Staff 2018 annual conference despite the short notice.
He said it was important to hold the conference in Borno due to 'recent happenings.'
"Borno State became the obvious choice of this annual conference because of the recent happening and the desire of the Commander in Chief to personally identify with the truth and reassure them that their challenges are a thing of concern to him and the government," he said.
Buratai also promised that the Nigerian Army will among various activities at the conference also consider how it can better automise his operations in support of democratic consolidation.