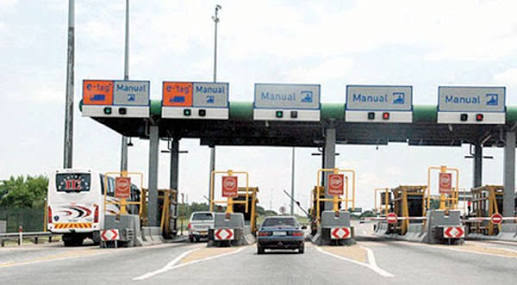 Manufacturers Association of Nigeria (MAN) has kicked against smuggling in West African countries and appealed to the governments to address the menace in the region to ensure smooth trade among member states.
The President of MAN, Alhaji Mansur Ahmed, expressed disdain for smuggling at a joint news conference with other stakeholders at the ongoing 9th Trade Ministers Forum on West African Monetary Zone in Abuja.
The Theme of the forum is "Harnessing Intra-West Africa Monetary Zone (WAMZ) Trade Potential Through Value Addition and Diversification''.
Ahmed said that activities of smugglers had continued to hamper the progress of trade in West African countries.
According to him, apart from the problem of smuggling, some counties that are not members have taken advantage of the free trade movement agreement to sell their goods in the region.
He said that they packaged their goods in the names of member countries deceitfully to enable them sell their goods without hindrance.
The MAN president charged customs authorities in member states to live up to their responsibilities in tackling the activities of smugglers.
The president also decried the inability of Small and Medium Enterprises (SMEs) operators to access finance as a major problem affecting smooth trade in the sub-region.
He said that in Nigeria, there were various initiatives by the Central Bank of Nigeria (CBN) for SMEs operators to access funds but, was being hampered by the stringent conditions attached to the funds.
Also speaking, Dr Ngozi Ejbuna, the Director-General, West Africa Monetary Institute (WAMI), said that the forum had made a lot of useful recommendations on the way forward to promote trade in the sub-region.
Ejbuna disclosed that the issue of harmonised standard products on competitive advantage in the zone was equally discussed.
She said that the resolutions of the meeting would be presented to the ministers for ratification on Friday at the forum of Ministers.
In his remarks, Mr Nathaniel Patray, the Governor, Central Bank of Liberia stressed the need for governments in West Africa to create enabling environment for smooth trade in the sub-region.
Patray explained that African governments must remove trade barriers, ensure access to finance for businesses as well as provide good leadership for business to thrive.
He said that having an enabling environment was key and important for business to flourish in any part of the world.
"If I talk about enabling environment, I don't mean governments should construct roads but I mean the things hampering our businesses from moving forward in Africa.
"There is the need for governments to address problems affecting the businesses by re-examining our domestic policies,'' he said.
The Liberian apex governor also urged governments in various countries to increase salaries and wages of officers and men manning the borders to prevent corruption.
He said that some officers' compromise by taking bribes at the border posts, the attitude he said had hampered smooth trade in the sub-region.