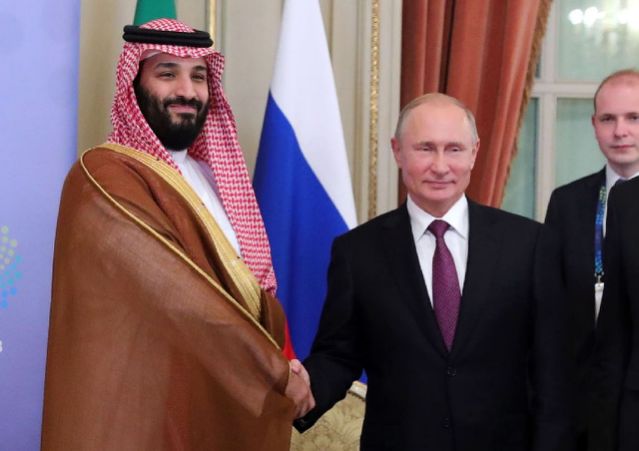 President Vladimir Putin has said that Russia and OPEC biggest producer, Saudi Arabia had agreed to renew a pact on oil production cuts, as crude prices slump on global markets.
Following talks at a G20 summit with Saudi Crown Prince Mohammed bin Salman, Putin said on Saturday the world's two biggest exporters of crude "have agreed to extend our agreement."
There was no immediate word from the Saudis, but financial markets have been expecting the deal to be renewed between the kingdom and non-OPEC member Russia as the cartel prepares to meet next week in Vienna.
Russia has for years been cooperating with the Organization of the Petroleum Exporting Countries (OPEC), helping to engineer a rebound after a 2014 oil price slump.
But since reaching four-year highs in October, oil prices have plunged around 30 percent as worries about falling demand in a slowing world economy have taken their toll.
"We are going to work together with Saudi Arabia," Putin said in Buenos Aires, ahead of the Vienna talks.
"We are going to survey together the market situation with Saudi Arabia and respond to it operationally," he said.
On Thursday, the price of New York crude ducked below $50 per barrel for the first time in almost 14 months.
The contract closed the week Friday down 52 cents at $50.93 per barrel.