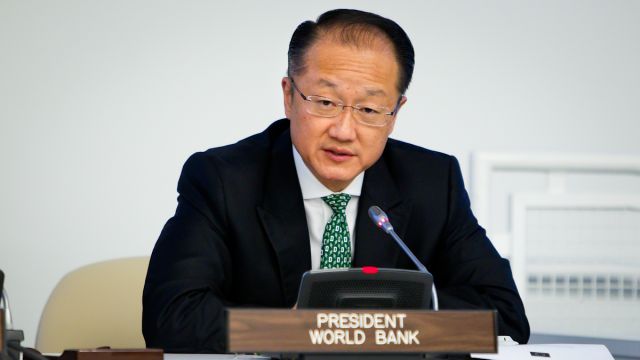 The World Bank has announced $200 billion towards climate action investment for 2021-2025 as nations gather for United Nation's annual climate change conference in Poland.
Representatives from nearly 200 nations have converged in Poland's Katowice on Sunday for the United Nations' annual climate change conference.
"Climate change is an existential threat to the world's poorest and most vulnerable," said World Bank Group President Jim Yong Kim in a statement.
"These new targets demonstrate how seriously we are taking this issue, investing and mobilising 200 billion dollars over five years to combat climate change."
Jim urged the global community to "do more and to go faster on climate". "This is about putting countries and communities in charge of building a safer, more climate-resilient future."
The World Bank said the 200 billion dollars would comprise approximately $100 billion in direct finance from the bank and the remaining funding will come from two World Bank Group agencies and private capital "mobilised by the World Bank Group".
"The 200 billion dollars is double the World Bank's current five-year investment on climate action."
"If we don't reduce emissions and build adaptation now, we'll have 100 million more people living in poverty by 2030," World Bank Senior Director for Climate Change John Roome told AFP.
"And we also know that the less we address this issue proactively just in three regions – Africa, South Asia and Latin America – we'll have 133 million climate migrants."
UN climate talks
The United Nations Climate Change Conference or COP 24 is a two-week conference to define how the 2015 Paris Agreement will be implemented by its signatories.
Under the 2015 agreement, countries had committed to reduce greenhouse gas emissions in order to limit the global average rise in temperature to well below 2°C.