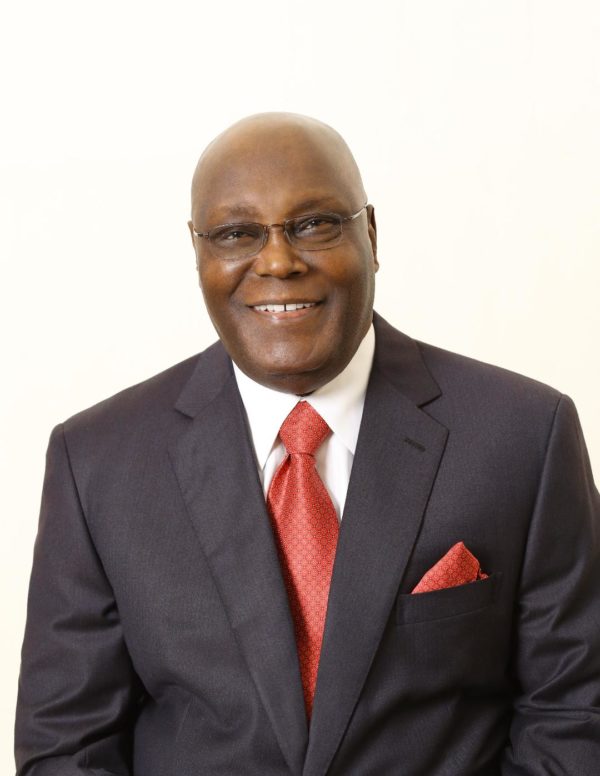 By Kadiri Abdulrahman
Members of the Forum for Non-Governmental Organisations of Nigeria on Wednesday stormed the America embassy in Abuja requesting the country to reject visa application of Alhaji Atiku Abubakar.
Abubakar the presidential candidate of the People's Democratic Party (PDP) in the, 2019 presidential election in Nigeria, has been denied visa by U.S for 13 years.
The protesters marched to the entrance of the embassy at Diplomatic Drive, Central Area, Abuja chanting solidarity songs.
Convener of the forum, Mr Wale Badmus, said that granting Abubakar an American visa at this time would implied that American government was encouraging corruption in Nigeria.
"It has been in the news of recent that the American government was in the process of approving an entry visa for Atiku, and we are here to tell them not to do so.
"Granting him an entry visa at this auspicious time will imply that that American government is trying to encourage corruption and impede the war against corruption in Nigeria,'' he said.
Badmus said that a 2008 civil complaint in the American Security and Exchange commission implicated Abubakar, who was Nigeria's former Vice President, in a $2 million bribery scandal.
"In 2009, Congressman , William Jefferson, a major accomplice in the bribery scandal was tried and convicted in the US district court in Virginia, and was sentenced to 13 years imprisonment.
"Granting Abubakar's ' visa request will amount to a negation of the Patriot Act which makes the acceptance of foreign corruption a U.S money laundering offence,'' he said.
Abubakar's eligibility to obtain entry visa into the United States of America has dominated the Nigerian polity since he declared interest to run for the presidency early this year.