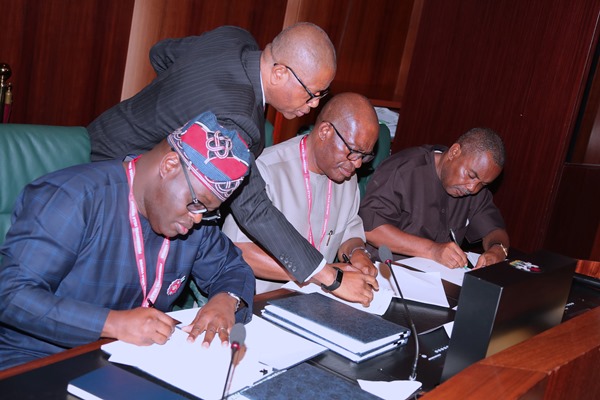 The deal for the establishment of Enyimba Economic City has been signed, paving way for opportunities for job creation for Nigerians.
President Muhammadu Buhari and Governor Okezie Ikpeazu of Abia on Friday witnessed the signing of agreement between the Federal Government and Abia Government.
Speaking at the event held at Council Chamber of the Presidential Villa, Abuja, President Buhari expressed the hope that the Economic City, when completed, would create job opportunities for a cross section of Nigerians.
The president assured that his administration would continue to promote and implement policies aimed at transforming the nation's economy.
He said that the Federal Government would continue to encourage state governments interested in promoting viable economic ventures meant to create employment opportunities for the teeming unemployed youths.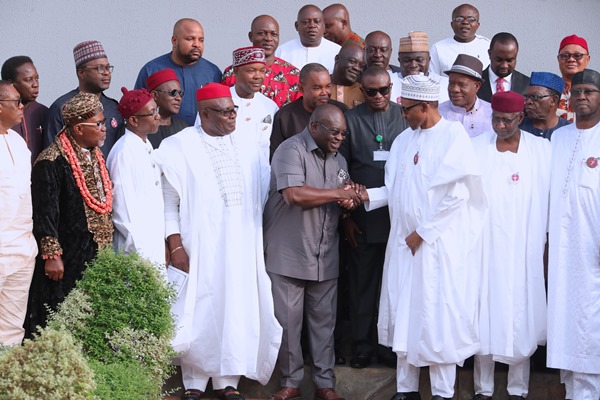 Gov. Ikpeazu, who led a delegation of host communities of the Enyimba Economic City from Abia South for the signing of definitive agreements, thanked the president for his support and assistance to the people of Abia.
He expressed the hope that the Economic City would create over 620,000 jobs.
NAN reports that the Nigeria Special Economic Zone Investment Company Limited represented the federal government at the signing ceremony while the Abia Government was represented by the Enyimba City Development Company Limited.
The signing of the agreements signified the commencement of work at the site.