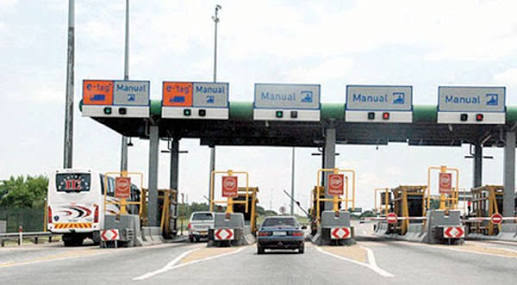 As part of the efforts to promote Intra-African trade, the Nigerian Export-Import Bank (NEXIM) is set to disburse $1bn trade facilitation to Nigerian exporters as a kick off of its Nigeria-Africa Trade and Investment Promotion Programme (NATIPP).
The programme, which is part of an agreement made by the bank, the African Export-Import Bank (Afreximbank), the Nigerian Export Promotion Council (NEPC) was inaugurated at the just concluded Intra-African Trade Fair (IATF) in Cairo, by Afreximbank President, Prof. Benedict Oramah.
The primary purpose of NATIPP is to promote and expand trade and investment flows between Nigeria and other African countries.
In a statement issued by Oramah, he said Afreximbank will work with NEPC and NEXIM to identify, prepare and assess trade transactions and projects in the country. Through the programme, the bank would be able to promote intra-African trade and increase the volume of formal trade.
Results from the IATF show that the Intra-African Trade agenda is on its way to reality with Afreximbank signing a Memorandum of Understanding (MoU) with the Nigerian Ministry of Industry, Trade and Investment to jointly develop industrial parks and special economic zones in Nigeria worth $1.235 billion.
This is indeed a huge step towards solving some of the problems impeding intra-African trade – lack of financial resources.
According to the (MoU), Afreximbank will provide $1bn Line of Credit, which will be disbursed by NEXIM to qualifying beneficiary projects and transactions in support of intra-African trade and investments.
The fund is available to support capital and investment flows as well as projects being sponsored by Nigerians in other countries.
It is also aimed at promoting the growth of trade between Nigeria and other African countries with emphasis on value addition, particularly in primary goods and commodities.
Additionally, it would assist in enhancing local earnings and jobs creation.
The pact is expected to boost access of Nigerian exports to investment capital and investment guarantee instruments, including Small & Medium Enterprises (SMEs).
A statement from NEXIM Bank explained that the MoU would be implemented under the NATIPP in pursuance of Afrexim's strategy, impact 2021: Africa Transformed, which prioritizes intra-African trade, industrialization, and export manufacturing.
The statement added that NEXIM bank would be working with all stakeholders, including exporters, investment partners as well as other financial institutions, both domestic and foreign to achieve the NATIPP Programme objective.
Indeed, the Intra-African trade is taking positive gear as deals on the African continent and Nigeria is taking advantage of it.