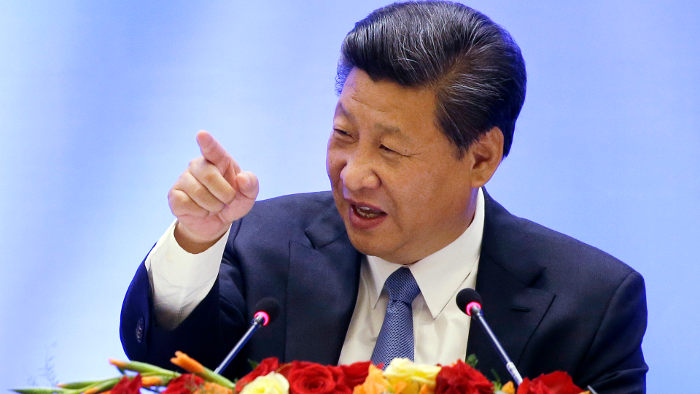 At the recently concluded 2nd Belt and Road Summit in Beijing, countries were lured by billion-dollar infrastructure deals offered by China.
At the summit attended by leaders from 37 countries, some three African countries – Kenya, Ethiopia and Djibouti were visible in signing some top deals.
Kenya
Kenyan President Uhuru Kenyatta signed off on a $666m (67.5bn shillings) loan from Beijing to finance the construction of a data centre for a new tech city and for a highway in Nairobi.
The data centre will be based in Kenya's new smart city, Konza, located 70 kilometres south-east of Nairobi, and will be built by China's telecoms giant Huawei with 17.5bn shillings in Chinese funding, according to a statement from Kenya's presidency.
The remaining Sh51bn was pledged by the China Road and Bridge Corporation for the construction of the Nairobi JKIA to the James Gichuru expressway railroad project.
President Kenyatta also witnessed the signing of an operation and maintenance service agreement for the Nairobi to Naivasha segment of the Standard Gauge Railway (SGR).
The deals add to Kenya's bilateral public debt mountain, 72% of which is currently owed to China for mostly infrastructure projects, according to the Kenyan Business Daily, which quotes official documents from the Ministry of Finance.
China has so far issued Belt and Road-related loans worth over $90bn, a figure that Morgan Stanley bank predicts could reach $1.3trn.
This had led to growing controversy over China's so-called 'debt trap diplomacy' where many lower income countries are signing up to projects with Beijing that will leave them saddled with crippling debt.
Ethiopia
On the sidelines of the forum, Ethiopian Prime Minister Abiy Ahmed met Chinese President Xi Jinping and announced the signing of several deals.
The largest was a $1.8bn agreement between Ethiopia and the State Grid Corporation of China to provide electric power transmission and distribution lines.
During the summit China also promised to write off debt for all interest-free loans owed by Ethiopia through to the end of 2018. Talks on the restructuring of Ethiopia's debt with China are expected to continue during the trip.
Djibouti
During the conference Chinese President Xi Jinping met Djiboutian counterpart Ismail Omar Guelleh, and called for progress on the China-Djibouti strategic partnership.
Djibouti's strategic location at the mouth of the Red Sea has made it a lynchpin of the Belt and Road project.
Doraleh port, described as the most strategically located port in Africa, has pitted the tiny country at the centre of a battle between Dubai's DP World and a Chinese conglomerate who want to take over the operations.
China set up a military base in Djibouti in 2017, the same year that the small Horn of Africa nation signed up to the Belt and Road, elevating concerns over China's control of the trade gateway, where 10% of the world's oil exports and 20% of all commercial goods travel.
A study by the Centre for Global Development listed Djibouti as one of eight countries where Belt and Road Initiative (BRI) funding is leading to rising levels of debt distress.
According to global law firm DLA Piper the One Belt One Road initiative and particularly the Maritime Silk Road, touches on a number of African countries in East and Southeastern Africa (such as Ethiopia, Kenya, Tanzania, Mozambique, Madagascar, South Africa), North Africa (Egypt, Morocco and Algeria), and inland African countries such as the Democratic Republic of Congo, Zambia and Zimbabwe.