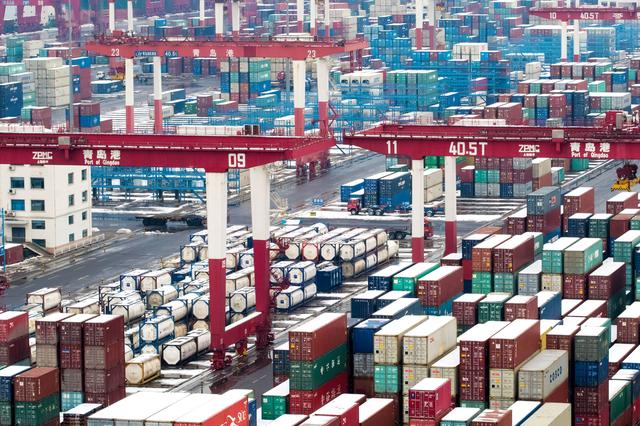 The non-oil exports of Egypt has been rising by 10 per cent annually since the launch of the Trade and Industry Strategy 2016-2020.
The increase does not match the manufacturing capabilities of Egypt so the state aims at boosting exports by $55 billion over the next five years.
In FY2017/2018, Egypt achieved a 12.7 per cent growth in non-oil exports to record $12.7 billion from $15 billion in the previous fiscal year.
The prime minister held meetings with export council's representatives in the previous weeks, where each presented a vision on possible mechanisms to increase exports.
In parallel, the state carries out economic reforms and takes measures that would boost the value chain by decreasing raw material exports, and increasing investments in the manufacturing sector.
Chairman of the Egyptian Commercial Service (ECS) Ahmed Antar said that the state targets 12 African states in the plan's first phase.
Those are Ethiopia, Rwanda, Uganda, Zambia, Tanzania, and Kenya in the East; and, Nigeria, Senegal, Ivory Coast, Gabon, Ghanam and Benin in the West.
Those states are selected based on a number of elements including economic growth, ranking in ease of doing business index, and existing economic and trade cooperation. Such cooperation can be strengthened by not just growing exports but also by importing manufacturing inputs.
Source