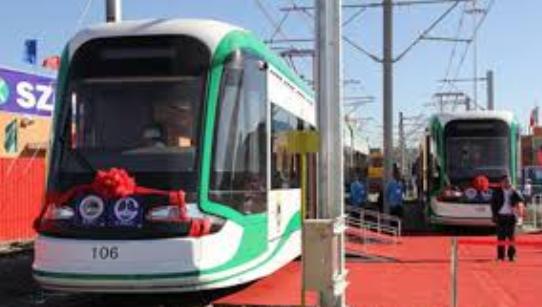 The patronage of rail transport dropped in first quarter, 2019, recording 723,995 passengers unlike the 748,345 recorded the same period of 2018.
The National Bureau of Statistics (NBS) said the figure represented -3.25 per cent decline year-on-year and -3.05 per cent decline quarter-on-quarter.
Similarly, the bureau said there was decline in the volume of goods and cargos that travelled through rail in first quarter, 2019.
It said a total of 54,099 tonnes of goods/cargo travelled via the rail system in the month as against 79,750 recorded in first quarter, 2018 and 68,716 in fourth quarter, 2018.
This, it said represented -32.16 per cent decline Year-on-Year and -21.27 per cent decline Quarter-on-Quarter.
Revenue generated from passengers in first quarter 2019 was put at N520.79 million as against N507.49 in fourth quarter, 2018.
Similarly, revenue generated from goods/cargo in first quarter, 2019 was put at N102.58 million as against N84.40 million in fourth quarter, 2018.
Data for the report was provided by the Nigerian Railway Corporation (NRC), verified and validated by the NBS.