CBN's threat to smugglers garners support
CBN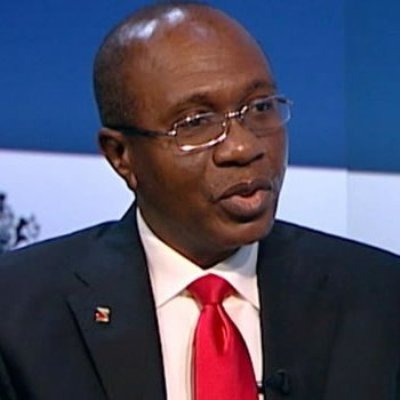 The decision of the Central Bank of Nigeria (CBN) to freeze the accounts of importers of banned items into the country received the blessing of real sector operators.
The groups said the latest move by the CBN will not only boost the Federal Government's economic diversification drive, but also jumpstart moribund industries.
The group said the decision will boost manufacturing and agricultural sectors, especially in the areas of textiles, palm oil, and rice milling.
The Director-General, Manufacturers Association of Nigeria (MAN), Mr Segun Kadiri, expressed the group's support for the CBN policy.
He noted that "one of the most important avenues for achieving economic diversification is manufacturing."
Kadiri said the manufacturers "welcome any government's effort that is aimed at boosting this mission and making it a reality''.
"It's been an objective that government has been pursuing, but bringing it into reality by supporting the monetary policy on the side of CBN is very welcome."
"It (diversification) is also something that MAN has been committed to in terms of ensuring that we have an economy that is industrialised, and that we are able to contribute to the gross domestic product (GDP), and to the foreign exchange (forex) earning of government by producing for export, and also ensuring that what we import can be produced locally."
The President, the Chartered Institute of Bankers of Nigeria (CIBN), Uche Olowu, like the CBN Governor, Godwin Emefiele, described smugglers/importers of banned items as "economic saboteurs and must be treated as such."
Noting that CBN freezing of culprits' accounts may seem draconian; Olowu argued that such a measure is necessary, as it will serve as a deterrent to the flouting of the policy.
"For me, the problem of our country is consequence management, because if you are a smuggler, you are simply a saboteur of the economy. This also depletes the scarce foreign exchange we have to import items that can be produced here.
"If CBN takes the war to where they have fear of control, I think it is one of the best things that could have happened, because it means that if anyone is caught doing that, you will be banned from having access to funds and that is a very good measure.
"This will also act as a deterrent, because it will make people to understand that smuggling is an anathema to the Nigerian economy, so I'm in total support of it.
"It may sound draconian, but because there are no serious consequence management that's why we are where we are today. Importation creates foreign jobs, so the importers or smugglers of banned items are economic saboteurs and should be treated as such."
Nigeria moves to stop spread of coronavirus. …