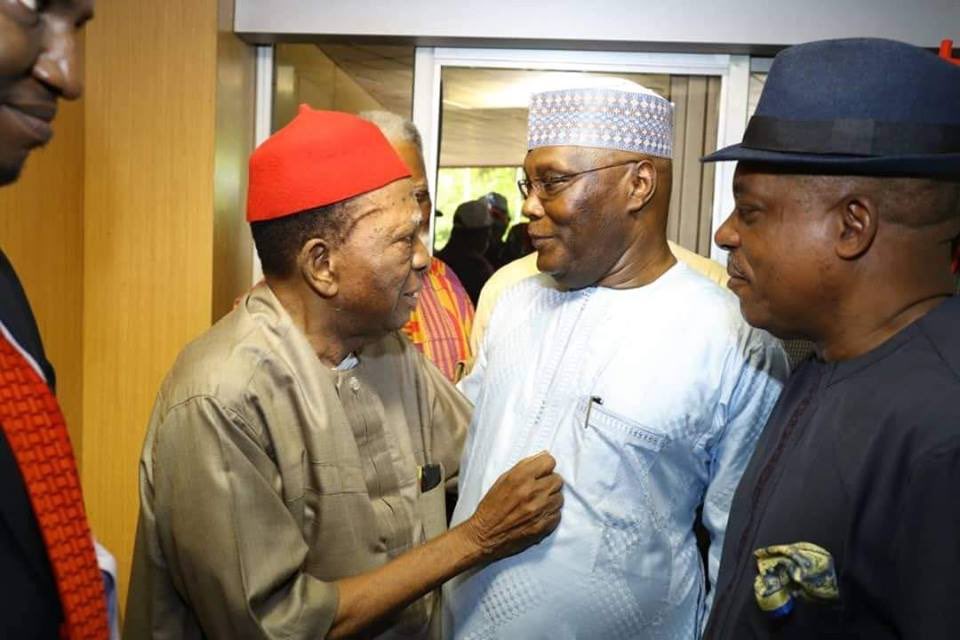 Professor Ben Nwabueze, 88-year-old constitutional lawyer, has led other counsel at the hearing of the petition of the Peoples Democratic Party (PDP) and it's candidate Alhaji Atiku Abubakar.
PDP leaders present a presidential election petition tribunal in Abuja on Thursday are the Vice Presidential candidate Peter Obi, Chief Tom Ikimi, Mr. Ben Obi and a host of others.
Nwabueze was wheeled into the tribunal.
Boxes with election materials with numerical labels are being arranged in time for proceedings.
In announcing his appearance, Nwabueze prayed the court to allow him to address them siting down as he is unable to stand for too long owing to his age.
Having announced his appearance he asked the court to allow him hand over to Mr. Levi Uzoukwu to announce the rest of the team.