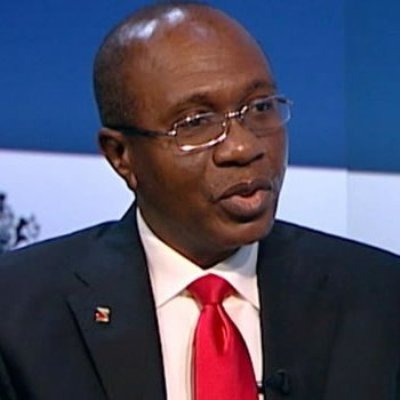 In compliance with a Central Bank of Nigeria (CBN) directive, commercial banks have frozen interests on the N800 billion loan granted to oil marketers.
The loans went bad following the delay in subsidy payment —a development said to have worsened the banks' non-performing loans (NPLs).
Confirming the development, SunTrust Bank Limited Managing Director Ayo Babatunde said "there is 100 per cent suspension of income on the oil marketers' loans by banks".
CBN may have taken the action to ensure that banks did not report paper profits on NPLs.
Babatunde, who spoke at a seminar organised by the Money Market Workgroup of Financial Market Dealers Association (FMDA) in Lagos, highlighted the challenges banks are facing.
He said the CBN policy, mandating banks to lend 60 per cent of their deposits by September 30, may push some of them to increase lending to high risk-borrowers, with the potential of incurring heavy losses.
The guideline, he said, directed banks to improve lending to the real sector and maintain a minimum loan to deposit ratio (LDR) of 60 per cent (compared to the sector's LDR of 58.5 per cent as at May and regulatory maximum of 80 per cent), subject to quarterly review.
To ensure lending to Small and Medium Enterprises (SMEs), retail, mortgage, and consumers, Babatunde said the CBN assigned a weight of 150 per cent to them in the computation of LDR.
"Failure to meet the minimum LDR of 60 per cent by the specified date will result in a levy of additional Cash Reserve Requirement (CRR) equal to 50 per cent of the lending shortfall of the target," he said.
Babatunde said specific guidelines were required to clarify whether the LDR computation would be based on gross or net loan position.
Also to be clarified is whether earlier exposure to the preferred sectors can be aggregated for the LDR computation and likely forbearance to banks with high NPLs to the preferred sectors, such as SMEs, retail, mortgage and consumer lending.
The economy, he said, grew by two per cent year-on-year in the first quarter, adding that the pace of growth was slower than the 2.4 per cent growth recorded in the fourth quarter of 2018.
Source