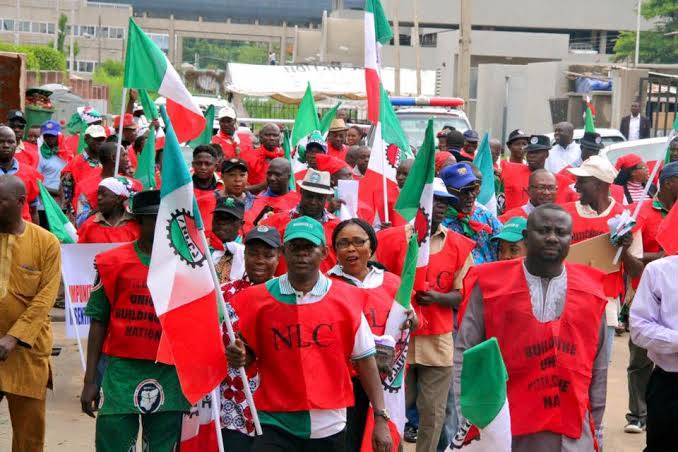 The Nigeria Labour Congress (NLC) and the government are heading for a show-down over the payment structure of the newly approve national minimum wage of N30,000.
President Muhammadu Buhari on April 18, 2019 assented to the new National Minimum Wage Bill.
The implementation of the wage structure is causing trouble.
The government is seeing that workers on levels 01-06 will automatically enjoy the N30, 000 minimum wage, but is yet to accede to Labour's demands for workers from levels 07-17 and above.
A fresh negotiation, which was held yesterday in Abuja, got stuck as both parties failed to agree on wage percentage.
The deadlock has also delayed the payment of the N30,000 to junior workers in the Federal Civil Service.
But workers in the 36 states have to wait a little longer to benefit from the new wage because the outcome of national negotiation will serve as a template for bargaining with governors.
The two parties have, however, decided to reconvene for talks on August 14 and 15.
The Federal Government only asked labour to come with "an open mind" to the next meeting.
Barely four months after, the implementation of the wage policy has been stalled because the government and labour could not reach a compromise at the negotiation table.
Labour insisted on 29% wage increase for those on levels 07 to 14 and 24% for top civil servants on levels 15-17.
The government's team insisted on 9.5% to 10% for workers on levels 7-14 and 5% to 5.5% for levels 15 to 17.
A source, who who pleaded not to be named, said: "Again, the negotiation by the two parties was not far-reaching at all. Labour only made 1% concession from 30% increase for levels 07 to 14 to 29%. Also, it shifted from its demand for 25% wage increase for workers from levels 15- 17 to 24%.