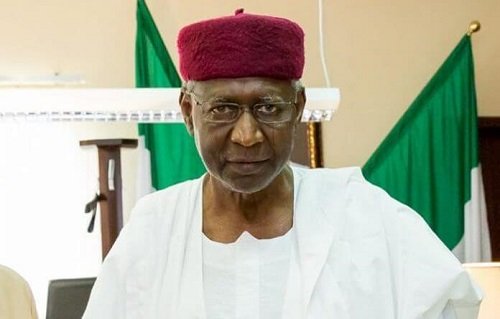 Some members of opposition have posted messages of hope to 82-year-old Mr Abba Kyari, Chief of Staff to Nigerian President, who tested positive for coronavirus pandemic.
The National Centre for Disease Control (NCDC) informed the President on the outcome of results in Abuja on Tuesday morning but Buhari is negative.
One of such messages was released on Tuesday by former Vice President Atiku Abubakar, the main opposition to President Buhari in the 2019 presidential election, who on March 23 broke the news of his son's positive status.
Atiku Abubakar said on his twitter handle @atiku on Tuesday, "My thoughts and prayers are with Chief of Staff, Abba Kyari. Allah ya kare mu gabaki daya, kuma ya bashi lafiya.''
Senator Dino Melaye also tweeted "My empathy and prayer goes to Abba Kyari ( Chief of Staff) to Mr President. Our Good Lord will heal you and heal our land.''
Nigerian former Aviation minister and currently staunch opposition to Buhari also sent a message to Kyari.
"I just confirmed that my old friend and brother Abba Kyari, Chief of Staff to President Buhari, has tested positive to Covid 19.
"I sincerely and honestly wish him well and pray for a quick recovery for him just as I do for all other Nigerians that have tested positive, including
Atiku Abubakar's son.''
Meanwhile, the National Assembly has been shut till further notice as information filtering in suspect that many of the lawmakers have tested positive.