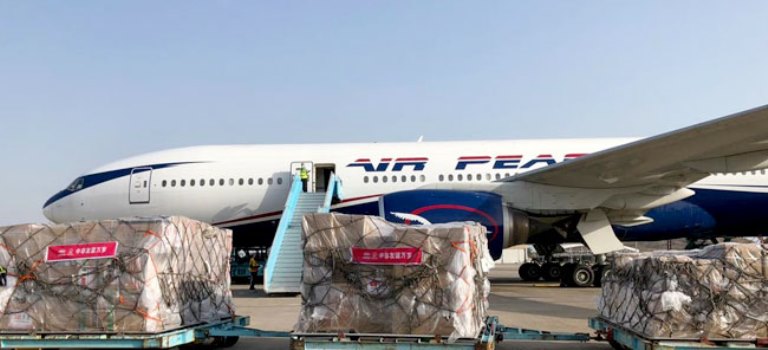 As opposition mounts from a section of Nigerians, a 15-man medical team from China arrived at the Nnamdi Azikiwe International Airport, Abuja to assist Nigeria to battle the spread of coronavirus.
The team arrived in Nigeria in a chartered Air Peace aircraft on April 8, 2020 with medical equipment worth $1.5 million.
Minister of Health, Dr. Osagie Ehainre, received the medical team.
Presidential Task Force on COVID-19 had explained that they would complement ongoing efforts to tackle the pandemic.
Chairman of the Presidential Task Force on COVID-19, Mr Boss Mustapha, appealed to medical experts in the country to welcome and accept their help as many other countries had.
"I wish to clarify that all the countries of the world are seeking assistance and are receiving help in the fight against COVID-19 – even the United States is looking for help elsewhere," Mustapha, who is also the Secretary to the Government of the Federation, said.
"The support coming from China is a cooperate social responsibility initiated by CCECC, a company with a total volume of infrastructural contracts in Nigeria worth over N10 billion."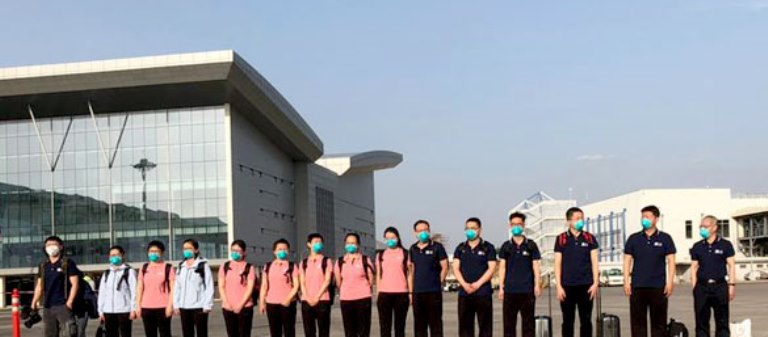 Among the materials brought in by the flight are 16-tonnes of test kits, ventilators, disinfectant machines, disposable medical masks, medicines, rubber gloves, protective gowns, goggles, face shields and infra-red thermometers.
The Chairman and Chief Executive Officer (CEO) of Air Peace, Allen Onyema, described the flight as historical and commended the government for its commitment to protecting Nigerian citizens from the dreaded pandemic.
"This is a huge encouragement to local airline operators and the promotion of indigenous businesses, which create jobs for the teeming Nigerian youths.
"Another history was made yesterday, April 8, 2020, as Air Peace Boeing 777-200ER (P4 5-NBVE) landed in Beijing, China, 14:18 p.m., for the airlift of the federal government of Nigeria's medical supplies for the fight against COVID-19.
"This is the first time a Nigerian airline would be doing a direct non-stop 14 hours flight to China. The aircraft operated another non-stop 15 hours fight to the Nnamdi Azikiwe International Airport, Abuja. All six-man crew are Nigerians. May God Almighty be praised for everything. We are all one under one God. Congratulations Nigeria," Onyema said.