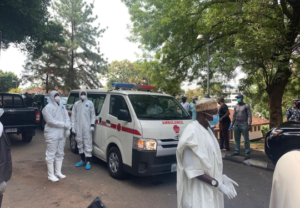 There have been outpourings of condolences as the burial of Mr Abba Kyari, the Chief of Staff to President Muhammadu Buhari who died of coronavirus took place on Saturday at the Gudu Cemetery, Abuja.
The Moslem burial prayers were said for the late Chief of Staff at the Defence House, Maitama. He died on Friday in a health facility in Lagos.
Former President Olusegun Obasanjo was one of the first who wrote to a condolence letter to President Muhammadu Buhari over the demise of Kyari.
Kyari who tested positive for coronavirus on March 24, 2020 has been receiving treatment in an undisclosed hospital in Lagos and died on Friday night.
The Presidency broke the news of the death on Saturday.
Obasanjo's letter dated April 18 said he received the news with " great sadness" on Friday night and noted that the death must have been painful to the president, whom he advised to take solace in the fact that Kyari died in the service of his country.
"His death must be a solemn reminder to all of us that COVID-19 requires all hands on deck soberly, cooperatively, humanly, humanely, justly, equitably, fairly, consolidatedly and comprehensively to be able to fight it successfully and to get all Nigerians back to good health and healthy economy.
"God will give you and Abba Kyari's family and friends the fortitude to bear the irreparable loss," the letter stated.
The Personal Assistant to the President on New Media, Mr Bashir Ahmed, described late Abba Kyari, as one of the most misunderstood persons in the history of Nigeria.
In what appears to be a tribute to late Abba Kyari, on his Twitter page, @BashirAhmaad, in Abuja on Saturday, the presidential aide also described the deceased as a man of honour, who sacrificed his life for Nigeria.
"Abba Kyari certainly was one of the most misunderstood people in the history of Nigeria.
"Those who had the opportunity to know him personally will tell you how extremely a good person he was.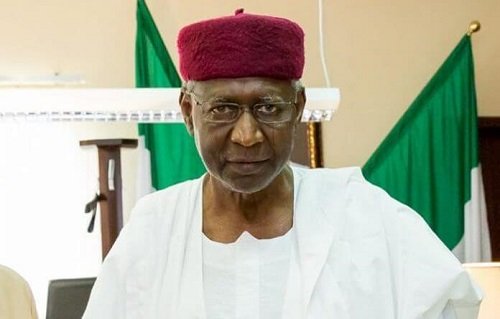 "He was a man of honour and will be remembered as someone who sacrificed his life for this country,'' Ahmed twitted.
Kyari, aged 82, left behind a wife and four children and would be buried later in the day.
The Osun chapter of Federation of Informal Workers Organisation (FIWON) described the death as a colossal loss to the nation.
The State Coordinator of the Civil Society Organisation, Mr Ibrahim Olayinka, said in Osogbo and late Kyari would be missed by Nigerians for his role in governance and contributions to the growth of the country.
Senator Dino Melaye has commiserated with Buhari and said: " This is a circle we must all complete someday. We need to be prepared and live with faith and honour.
"That hour and time knoweth no man and shows us that God drives out charriots to his door where death is our ultimate destination. What will death find you doing when it comes visiting ? Your character becomes your shield.''
The Nigeria Labour Congress (NLC),Oyo State Council, described the death as a big blow to Nigeria.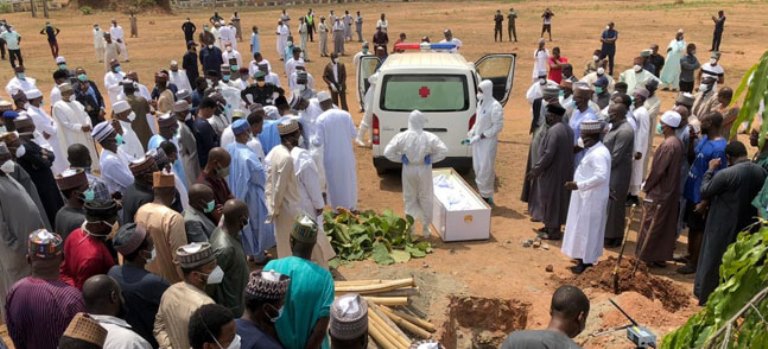 The Oyo State NLC Chairman, Mr Bayo Titilola-Sodo, said it was saddened as humanity to loss a life particularly with this ravaging Coronavirus pandemic.
"The lessons we should lean is that God is the giver and the taker of lives and nobody should think he or she is absolute of death.
"We should remember that whatever we have done in life would remain and continue to speak for us after our death.
"Some people may see Kyari in bad light while others may see him as hero but the absolute thing is that he has play his role and he is no more,"Titilola-Sodo said.
President of the Senate, Senator Ahmad Lawan, said he received the news with shock and sadness.
Lawan said Kyari was a very competent, dedicated and loyal aide, who was a pillar in his administration.
"He was a man of deep convictions and courage who understood his role and performed it with uncommon dedication and effectiveness.''
Former Senate president, Chief Ken Nnamani, also has described Kyari, as an energetic officer who gave his best to Nigeria.
"From all indications, Kyari demonstrated some intelligence and ability to carry out his assignments on behalf of the President. He gave the President the necessary services for which he was appointed.''
The Speaker of the House of Representatives Rep. Femi Gbajabiamila, said it was unfortunate that Abba Kyari died as a result of the COVID-19 pandemic, which is now ravaging countries all over the world.
He said Kyari would be remembered for his selfless and dedicated service to Nigeria right from his days as a private citizen through the time he served as the Chief of Staff to the President.
"With Kyari's and other Nigerians' death as a result of COVID-19 pandemic, the country needs to do everything possible to avoid further spread of the disease, while taking care of those that tested positive so far, the Speaker said.