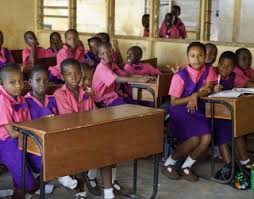 By Mohammed Momoh
Nigeria's plan to roll out measures for safe re-opening of schools has met with resistance as parents kick against the decision which they described as premature.
In spite of recording a further increase of 389 cases on May 27, 2020, bringing the total of coronavirus cases to 8,733 with 254 deaths, the Presidential Task Force (PTF) on COVID-19 has directed Ministry of Education to roll out measures for reopening of schools.
Mr Boss Mustapha, the Secretary to the Government and the Chairman of PTF
said they had deliberated on the reopening of schools.
He congratulated Nigerian children on the occasion of the children's day on May 27, 2020 and urged parents and all stakeholders to brace up for the re-opening of all schools.
"We therefore use this medium to urge States, local governments, proprietors and other stakeholders to begin to take steps that will facilitate an early and safe reopening," he said.
The plan, he said, involved staggering classes, saying: "We may have classes in the morning and classes in the afternoon so that we will have the whole of the infrastructure divided, provided they can serve us. I am not sure we will have classes at night. But we can do with morning and afternoon for now," he explained.
"The plan entails adopting a two-shift system and allowing those who will write examinations to return earlier than others.''
The plan which would affect over 115,000 primary and 89,000 secondary schools, 165 universities, 122 polytechnics and 89 Colleges of Education has irked parents because of the increasing cases of the pandemic, especially when a cure had not been found.
Mr Adedoyin Adesina, the Chairman, Nigeria Union of Teachers, Lagos State Chapter, said that online education should be encouraged for now in ensuring that students were not exposed to COVID-19.
Adesina said he was against the plan plan to resume academic activities .
Mrs Ayobami Ojo, a civil servant, urged the government to allow the children remain at home until the virus is flattened.
"No need of considering any morning and evening classes for now, let the children continue to stay safe at home as the virus is increasing every day.
"Children could naturally not be as cautious and conscious as adults, schools cannot be compared to markets and worship centres. Reopening of schools should be consider when confirmed cases drop," she advised.
Mrs Abiodun Aina, bbusinesswoman, urged the government to avoid jeopardising the lives of the Nigeria children, saying: "It is difficult to control the adult, let alone children, we should not risk the lives of children.''
"Considering two-shift option classes may not stop the spread of the virus, It is good for them to remain at home until COVID 19 subside or vaccination is found.
"Nigerians should stop putting pressure on the government to reopen schools, why are we in a rush, we need to be patient," Aina said.
Mr Kayode Jacob, businessman, said that government should not consider reopening of primary schools that it was dangerous.
"The lives of our children should be paramount because they are the leaders of tomorrow," Jacob said.
Education junior minister, Mr Emeka Nwajiuba, on May 28 reported that the Ministry of Education would not take any risk over reopening of schools in the face of COVID-19.
He said that the schools would not reopen until government was sure that the children could go to school safe and not infected with the deadly coronavirus or got infect by others.
He said that it would work in conjunction with the World Health Organisation (WHO) before the reopening of schools.