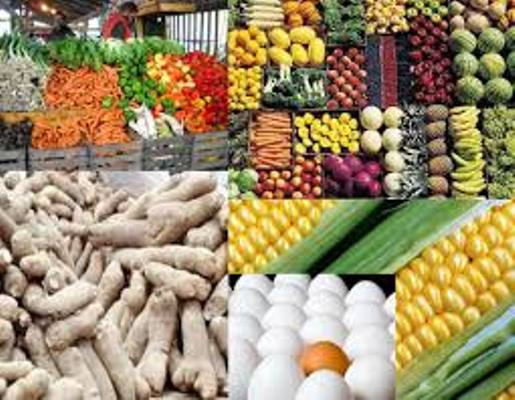 By Anthony Areh
Governor Ben Ayade of Cross River has said that the future of Nigeria's economy was in agriculture and not oil.
Ayade made the assertion at the launching of Ogoja Rice Investment Exhibition 2020 in Calabar, where he was represented by the state's Commissioner for Commerce, Mrs Rosemary Archibong.
"With the drying up of Nigeria's oil wells and dwindling price of oil, agriculture is now the new oil.
"New billionaires are certainly going to emerge from the agricultural sector. With agriculture, poverty will become a thing of the past and more employment opportunities will be created in the agricultural sub-sector," the governor said.
He called on youth to invest more in the nation's agricultural sector rather than roam the streets looking for white collar jobs which hardly existed.
In his remark, Mr Ofana Sanctus, Chief Executive Officer (CEO) Santuscom Agro Hub, producers of Ogoja Rice, said the company planned to produce 300 to 400 tonnes of highly vitaminized rice daily in Yala Local Government Area (LGA) of Cross River.
Sanctus said that with increased production of food in the nation, insecurity would become a thing of the past.
He said that the sky was the limit for anyone who invested in rice farming in the nation.
"This is why we are opening the space for investors to come in under the crowd funding platform and benefit from the attractive and guaranteed returns on investment of 40 per cent in six months.
"It is an impressive high yield investment that you must take advantage of, don't hesitate to make your money work for you.
"Right now, we are already expanding to 5,000 hectares because of the increasing demand for the commodity. Currently, Santuscom is producing 30 tonnes of rice daily," he said.
Similarly, Mr Emmanuel Etim, Export Trade Promotion Advisor, Nigeria Export Promotion Council, Export Assistant Office Calabar, urged residents of Cross River to invest in the venture for food security.
Etim said that the council was willing to collaborate with Sanctuscom in the area of training the organization on how to produce for export to increase the Gross Domestic Product (GDP) of the nation.
He said they would also be exposed to bigger markets and fairs outside Nigeria.
Santuscom Agro Hub investment has six categories: the starter which goes for N100,000, the bronze for N500,000 and silver for N1 million.
Others are gold for N5 million, platinum for N10 million and the diamond package which goes for N20 million.