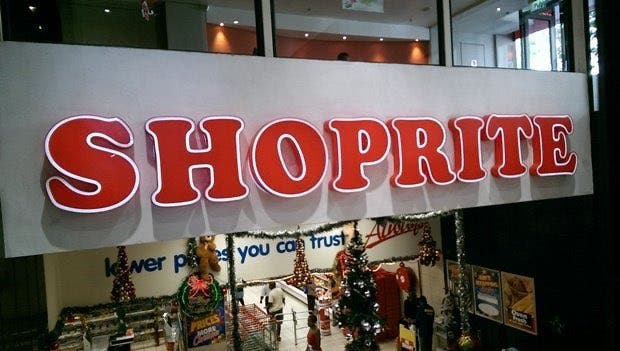 By Tanko Mohammed
Offers by potential Nigerian investors have attracted Shoprite, South Africa's biggest retail supermarket, to relinquish its stakes after 15 years of operation in Nigeria.
The decision to hand over its stakes to Nigerian investors is contained in a statement with the title, "Operational and Voluntary Trading Update (52 Weeks Ended June 28, 2020).
The company said in the statement of August 3, 2020 that, "Following approaches from various potential investors and in line with our re-evaluation of the Group's operating model in Nigeria, the Board has decided to initiate a formal process to consider the potential sale of all, or a majority stake, in Retail Supermarkets Nigeria Limited, a subsidiary of Shoprite International Limited.
"As such, Retail Supermarkets Nigeria Limited may be classified as discontinued operation when Shoprite reports its results for the year. Any further updates will be provided to the market at the appropriate time," the company explained.
Shoprite announced a 6.4 per cent increase $9.08 billion (R156.9 billion) in total sales of merchandise for the outgoing year despite the challenges posed by the COVID-19 pandemic.
While the company's total sales of merchandise may be on the rise at home, it is struggling outside South Africa.
According to the report, the non-South Africa supermarket operation of the company, excluding Nigeria, contributed a paltry 11.6 per cent to the group sales.
The sales recorded by the company outside South Africa dipped by 1.4 per cent in the year under review, blaming the situation on the lockdown by many countries in Africa due to the coronavirus pandemic.
"Second half constant currency sales growth of 6.3 per cent was significantly impacted by lockdown regulations across the 14 African countries in which we trade.
"Lockdown restrictions pertaining to store closures; social distancing; transport restrictions; the movement of people; trading hours; workforce limitations and trade in alcohol impacted various regions to differing degrees at different times."
Shoprite came into Nigeria in December 2005 and now has a total of 26 stores in eight out of 36 states, including Federal Capital Territory, Abuja and with 99 per cent of the its 2,000 employees Nigerians.
Nigeria investors are reported to have been angling to buy into the Africa's biggest retailer.
The decision of Shoprite has attracted a lot public reaction on twitter, with Senator Shehu Sani, saying: "If Shoprite wants to stay, they can stay: if they want to go, they can go, it will help local supermarkets to grow.''
Mr Wale Adetona, said: "Shoprite's mall-only strategy in Nigeria is faulted, and with growing competition from SuperSaver, Ebeano, D'prince, Hubmart and the rest, their market share will definitely decrease. When last did you buy anything from Shoprite?''
"Asides the political bottlenecks and chaotic business strains associated with doing business in Nigeria, one other silent contributing factor why Shoprite is closing down, is staff theft. In 2017 alone, a sales girl stole N553 miullion, one month after securing the job. There are many, '' Mr Samuel Otigba said.
.
Mr Onye Nkuzi also said that the exit of Shoprite from Nigeria "should tell you what you need to know about the size of the Nigerian consumer market and the economic incompetence of the present administration.
"Anyway, Leventis and Kingsway Stores suffered the same fate under a previous Buhari Administration.''
Mr Koshiek Karan said Shoprite " pulling out of Nigeria and launching a formal process to sell their stake'' is a testimony that South African listed companies have found it challenging to do business in Nigeria.''
There is no official reaction yet on the matter.