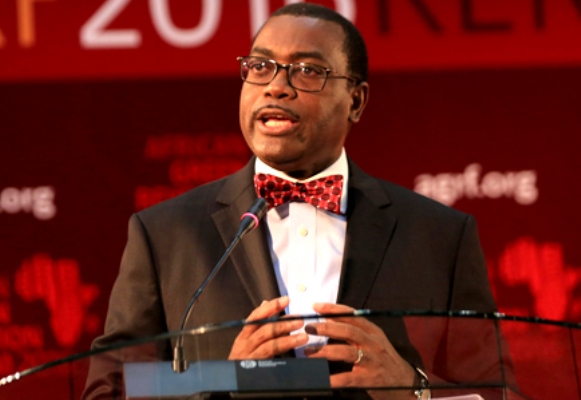 Tanko Momoh
Incumbent President of African Development Bank (AfDB), Dr Akinwunmi Adesina, has been re-elected for another term of five years after he successfully went through a thorough integrity test.
60-year-old Adesina was re-elected by the AfDB's governors at the 55th Annual Meetings which opened virtually on August 26, 2020.
The President had faced a probe which cleared him of mis
Adesina, who told the AfDB's governors at opening of the meetings that was seeking re-election with a strong sense of duty, commitment and a call to serve Africa and the bank, selflessly.
Adesina appealed a second term in office after a months-long storm over alleged corruption and poor governance that ended after he was cleared in an independent probe.
In a speech at the meetings, Adesina said he was seeking a second term as president" with an acute sense of duty and commitment".
"I do it to serve Africa and our bank, in an unbiased way, to the best of the abilities that God has given me," he said.
Adesina's reappointment on Thursday at the helm of the 56-year-old bank is considered a formality as he is the sole candidate.
The former Nigerian agriculture minister was dull early in the year when whistle-blowers accused him of graft, poor management, personal enrichment and favouritism.
He was cleared by the organisation's ethics committee, but the United States then intervened, demanding an independent investigation.
A three-person outside panel, led by former Irish president Mary Robinson alongside Gambia's Chief Justice Hassan Jallow and the World Bank's former integrity vice president, Leonard McCarthy, carried out its own review.
Its report, issued last on July 28, said Adesina had been properly investigated and that the panel "concurs with the (ethics) committee in respect of all the allegations" against him.
One of the sensational achievements is Adesina leading the general capital increase of the AfDB from $93 billion to $208 billion, the highest in the history of the Bank since 1964.