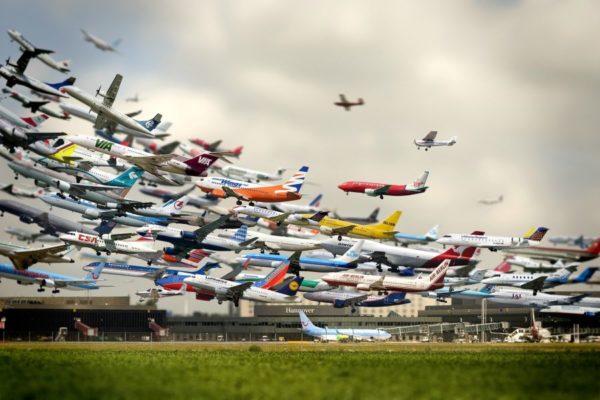 By Ruka Mohammed
Ngeria has disapproved the operations of some foreign airlines as the nation opens international flights on Saturday as part of measures to further ease Covid-19 lockdown.
The recent flattening of the pandemic encouraged Nigeria to open international flights, from Abuja and Lagos airports.
Unlike in July and middle August when daily cases spiralled, hitting between 500 and 600, Nigeria had since been recording fewer than 150 cases in most days.
It confirmed 125 fresh cases of COVID-19 on Thursday even as the number of persons who have recovered inched to 43,000.
Nigeria Centre for Disease Control (NCDC) said the new cases take the number of infections in the West African nation to 54,588.
The airlines disallowed to operate in Nigeria are Air France, KLM, Lufthansa, Etihad Airways, Angolan TAG, Air Namibia and Royal Air Maroc.
However, Egypt Air, Virgin Atlantic, Turkish Airlines, AWA, Kenya Airways, Middle East Airlines, are allowed to operate in Lagos while British Airways, Emirates, Ethiopian, AWA, and Middle East Airlines would operate in Abuja.
The Nigerian Civil Aviation Authority (NCAA) and the Nigerian Airspace Management Agency (NAMA) issued Notice to Airmen (NOTAM) to all airlines flying into and out of Nigeria early on Friday.
Aviation minister Hadi Sirika said on Thursday night that only the Nnamdi Azikiwe International Airport in Abuja and the Murtala Muhammed International Airport, Lagos, would reopen for travels.
Passengers are expected to comply with the COVID -19 protocol put in place to curb the importation of the virus.
Any passenger who failed to comply would be suspended from travelling for six months and the airlines that fail to comply would pay a fine of $3,500 per passenger, the Sirika warned.
He said: "Now, at this point, it is important that we announce the airlines that are allowed for operations into the country. The ones not approved are Air France. Middle East Airlines is approved for only Lagos (airport). British Airways (is) approved – allowed entry under COVID-19 protocol.
"The reason for Air France is that tourist's business holders are not allowed entry. KLM not approved for the same reason as Air France. Delta Airlines, no restrictions – USA, we have an Open Skies with them and they also allow us in.
"Qatar Airways are allowed and approved under Covid-19 protocol. Etihad, not approved. Ethiopian Airlines allowed entry under Covid-19 protocol. Egyptair approved, allowed entry under Covid-19 protocol.
"Rwandair not approved. Air Peace, not applicable, they are our own carrier in Nigeria, we thank them. Virgin Atlantic, approved, allowed entry under Covid-19 protocol. Air Namibia, not approved. Asky, approved. Royal Air Maroc, not approved. African World Airways, Ghana, approved.
"Air Cote d'Ivoire, approved. Lufthansa, not approved. Kenya Airways approved. Emirates Airlines approved. Turkish Airlines approved. Cabo Verde not applicable as international flights are not resumed. Angolan TAG, not approved. South African Airways not applicable as international flights are yet to resume."
The airports had been shut to flight operations since March to curb the spread of COVID-19 pandemic but local flights started on July 8.
Other measures announced to ease the lockdown included the plan to open all schools, re-opening of activities of the National Youths Service Corps (NYSC) and the adjustment in curfew from 8 pm to midnight.