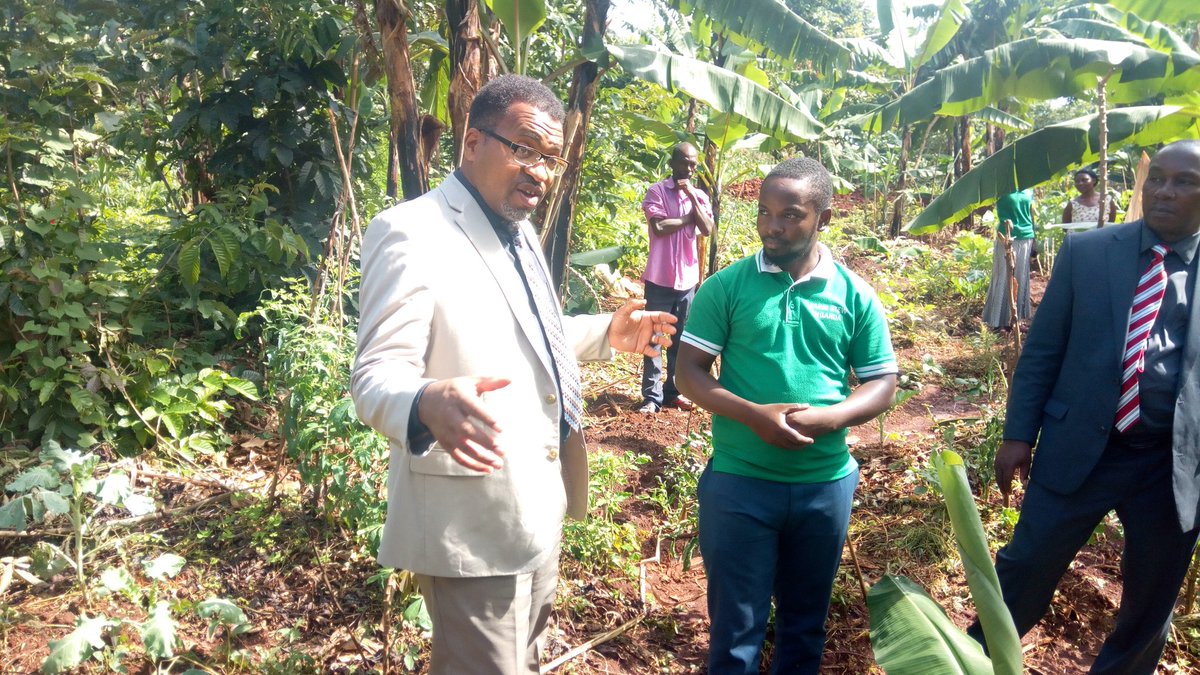 By Moses Uwagbale
Nigeria has fetched more than $600 billion from oil since independence in 1960 and the sector provides 95 per cent of foreign exchange earnings and supports 80 per cent of the budgetary revenues.
According to the National Bureau of Statistics (NBS), long years of dependence on oil revenue, has caused a steady decline in agricultural sector which had, before the discovery of oil, was the primary foreign exchange earner.
The petrol dollars caused agriculture to suffer underinvestment and neglect as the nation became a net importer of food.
With more than 200 million mouths to feed, Nigeria started feeling the heat of the downturn in the oil industry in 2014. The glut in global oil market caused a crash in price and export. The minimum earning of $110 per barrel of crude oil fell to below $60 and dropped further in 2015, causing Nigeria's economy recession.
Aside the glut, oil and gas pipeline vandalism by militants in Niger Delta caused production drop from 2.3 million barrels a day to below 800,000 barrels, Ministry of Petroleum reported.
Boko-Haram insurgency and increase in banditry have resulted in a crisis of migration from rural to urban impacted negatively on agriculture.
In order to survive the economic hostility, Nigeria has placed focus on agriculture to revive the underperforming economy, provide jobs and address chronic food insecurity.
The government, according to Vice President Yemi Osinbajo, has placed agriculture as an engine of transformative growth and to generate significant export revenue.
Nigeria, he said, has initiated "Green Alternative'', an agricultural agenda to create wealth through crop, livestock, tree crop and fisheries production and, most importantly, value addition and designed Agriculture Promotion Policy spanning 2016-2020.
Former Minister of Agriculture and Rural Development, Mr Audu Ogbeh, reported that "Green Alternative'' is driven from five planks – Anchor Borrowers Programme, Presidential Fertilizer Initiative (PFI), Youth Farm Lab, Presidential Economic Diversification Initiative (PEDI) and Food Security Council.
"It holds key stakeholders to build an agribusiness economy capable of delivering sustained prosperity by meeting domestic food security, generating exports, and supporting sustainable income and job growth,'' he said.
"We want to take steps to make sure that our children do not continue to live a life of hopelessness,'' Ogbeh said.
Nigeria, on August 20, 2019, closed its land borders with its neighbours – Benin, Cameroon, Chad and Niger – to stop influx of food and to boost local production.
According to the Central Bank of Nigeria (CBN), the measures have caused the nation to save more than $21 billion in food importation bill alone in last thirty-four months.
The agenda, include massive investment in production of rice, palm oil, groundnuts, tomato, livestock, fish, cotton, sugar, cashew nuts, goats and sheep, cocoa, jute bags, hides and skins, sorghum, pineapples,
pawpaw and passion fruit, bananas, yams and cassava.
At the Agriculture Summit for Africa, organised by Sterling Bank in Abuja, Osinbajo, said agriculture remained the solution to the dwindling economy and has been one of the cardinal points of the Economy Recovery Growth Plan (ERGP) of the government with emphasis on developing and export led economy.
Mr Asue Ighodalo, Chairman Sterling Bank, said agriculture formed a consequential portion of the economy in eradicating poverty and hunger and also to boost trade and investment.
Mr Aminu Goronyo, the National President, Rice Farmers Association of Nigeria (RIFAN), told NMG that the closure of Nigeria's land borders was not to enrich rice farmers but to encourage patriotism.
"We have recorded many successes by the border closure resulting in the saving of about $1 billion from the annual rice importation. Today, we are no longer dependent on the rice import but now a huge producer with annual production of more than 5 million tonnes.''
Nigeria's new Minister of Agriculture and Rural Development, Mr Sabo Nanono, reported that Nigeria has achieved 80 per cent performance in the agricultural sector.
At the public Presentation of Executive Summary of Wet Season Agricultural Performance in Nigeria by the National Agricultural Extension and Research Liaison Services (NAERLS) in Abuja, he said: "We are not doing badly. I hope next year we will reach the real mark."
President Muhammadu Buhari also reported that Nigeria "is taking agriculture to the next level" and that it was his determination to "pursue policies that will support cultivation and consumption of locally food items".
However, According PricewaterhouseCoopers (PWC), a multinational professional services network of firms headquartered in London, with COVID-19, the challenges hampering the attainment of food security in Nigeria could deepen.
"The impact is already being felt in the form of rising food prices. As at April 2020, food inflation rose to 15% compared to 14.7% in December 2019.
"To ensure that the agricultural sector is not further impacted by the distortions caused by COVID-19, the government should ensure more palliatives are provided to farmers in the form of improved seedlings, basic farm implements at highly subsidized prices, and free or more affordable farm extension services.''