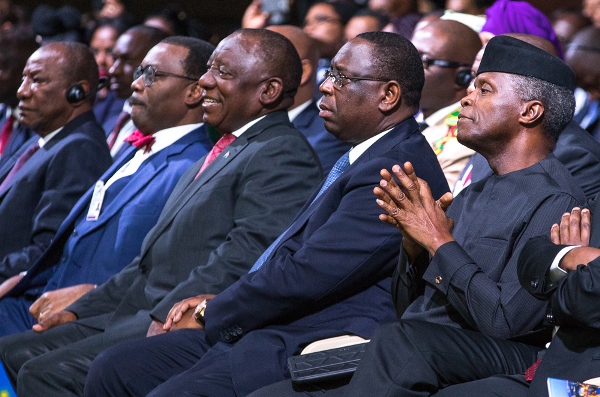 By Tamba Jean-Matthew III
Remain vigilant and survive a possible resurgence of Covid-19 infections, African Health Ministers have urged during the seventieth session of the World Health Organization (WHO) in Nairobi yesterday Wednesday.
Taking stock of Africa's efforts in combatting the COVID-19 pandemic during the visio conference, the ministers observed that the timely action by most African countries by limiting movement and gatherings as well as respecting public health measures have produced a lower toll on the continent than elsewhere.
But over the past three weeks, the ministers further observed that Africa has recorded a steady increase in COVID-19 cases and that as of 22 November 2020, 18 countries reported an increase of more than 20% in the previous seven days when compared with the last seven days.
In her opening remarks, Jacqueline Mikolo, Minister of Health and Population of the Republic of Congo and Chairperson of the Seventieth Regional Committee, called for increased high-level political commitment, solidarity, information-sharing, and research on traditional medicines in the fight against COVID-19.
She warned against complacency by strictly observing COVID-19 preventive measures and urged governments to strengthen communication and epidemiological surveillance.
Sharing the South African experience in fighting the pandemic, the country health minister Zweli Mkhize said: "we are going through this COVID-19 fatigue, both from communities who are tired of wearing masks and [observing physical] distancing.
"We also have health workers who have been [through] a heavy burden, and now the resurgence is coming they are also showing a lot of fatigue. These are the areas we need to keep focusing on."
For his part, WHO Regional Director for Africa, Dr. Matshidiso Moeti, underscored the importance of bolstering prevention, notably as people travel or gather for end-of-year celebrations.
In her contribution, Lia Tadesse Gebremedhin, Ethiopia's Minister of Health and observed that "the COVID-19 pandemic is a crisis unlike anything any of us has experienced in our lifetimes, yet it can be a catalyst for building the safer, healthier, and more sustainable Africa we all want."
It can be recalled that WHO has taken a range of actions to support countries to prepare to roll out new COVID-19 vaccines.
This include releasing new guidance on vaccination planning and deployment and creating a new COVID-19 online vaccine introduction and readiness assessment tool for African governments.
More than 200 delegates and civil society representatives took part in the deliberations that also covered the WHO Programme Budget for 2022- 2023.
By Tamba Jean-Matthew III in Dakar and Sources.