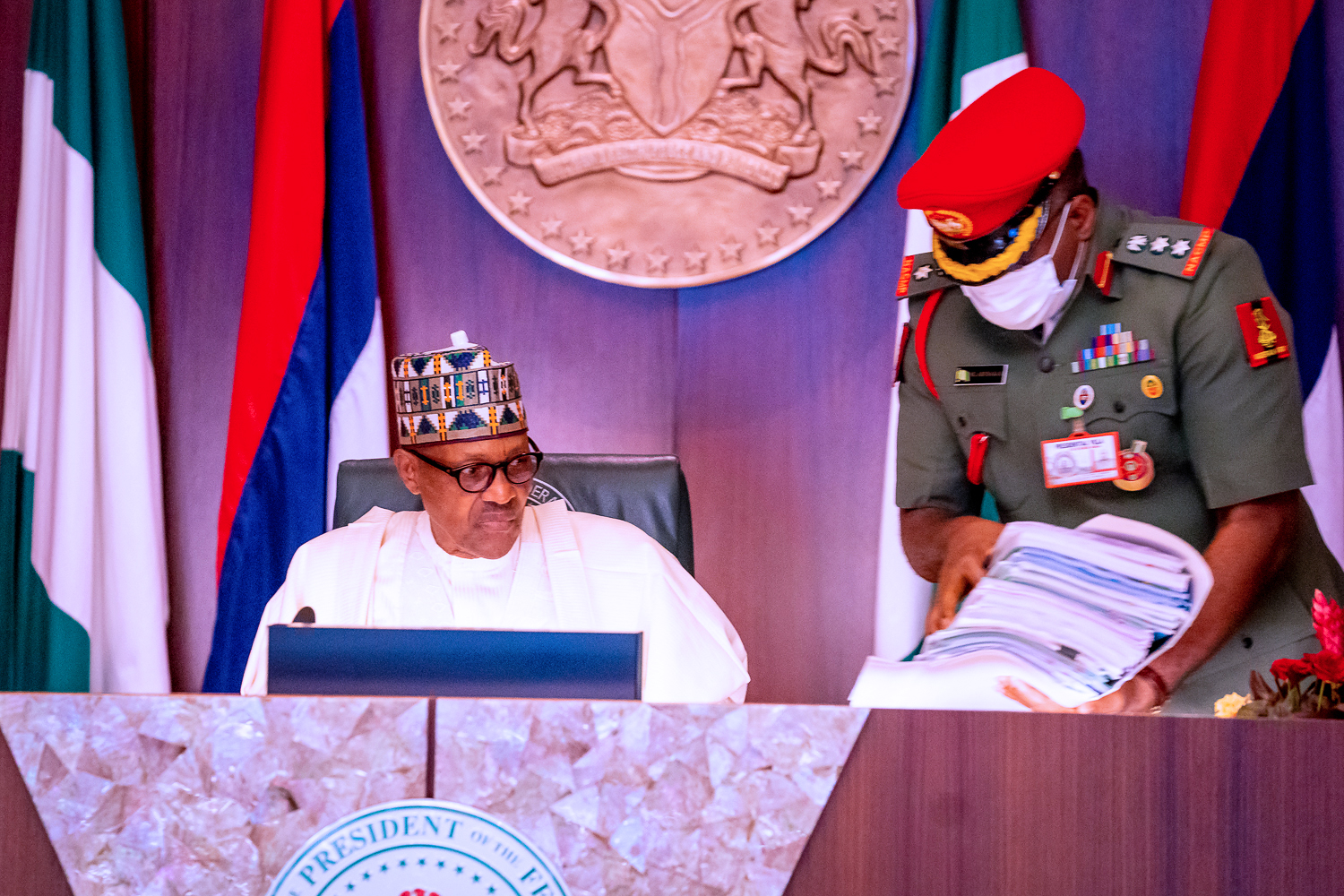 Tanko Mohammed
As secret police, Department of State Services (DSS), alerted on plans by criminals to launch attacks on public and vulnerable places during the yuletide, the Nigeria Security and Civil Defence Corps (NSCDC), has deployed personnel to ensure effective security.
Mr Abdullahi Gana, the Commandant General of NSCDC, has directed officers and men of the corps to ensure effective security in Nigeria to proactively deal with any planned sabotage and mayhem in Nigeria during the Christmas and New Year celebrations.
According to him, the directive becomes necessary in the event of threats to security of lives and property issued by some unscrupulous persons to disrupt peace during the yuletide.
DSS on December 23, 2020 alerted Nigerians of plans by some criminals elements to launch violent attacks on public places, including key and vulnerable points during the yuletide seasons.
The planned attacks according to the DSS, were to be executed through the use of explosives, suicide bombing and other dangerous weapons.
The Public Relations Officer of DSS, Mr Peter Afunayan, said a statement that the planned attacks was to create a general sense of fear among the people and subsequently undermine the Government.
The Service advised Nigerians to be vigilant and report strange and suspicious movements around them, to security and law enforcement agencies.
He said DSS was already collaborating with other sister agencies, such as NSCDC, regular police and the military to ensure that adequate measures were put in place to protect of lives and property.
 
The Public Relations Officer of NSCDC, Mr Emmanuel Okeh, also reported on December 23, 2020 in Abuja, that personnel have been effectively deployed to all parts of the country.
"This is to maintain peace, order and effective security of lives and property before, during and after the yuletide," he said.
He directed all zones and state commandants of all the 36 states and Abuja to beef up security in their domains and to ensure high professionalism in tackling insecurity.
"Commandants nationwide are to ensure adequate protection of all critical national assets and infrastructure that are usually targeted by vandals and saboteurs during festive seasons," he said.
He said that the commandants would ensure the deployment of all specialised units to all hot spots for effective monitoring and coverage.
Meanwhile, NSCDC in Abuja Commandant, Mr Mathias Ohiemi, has deployed 4,000 personnel in the territory to ensure the safety of citizens.
Ohiemi said the corps will not leave any area exposed to criminals, but will ensure that lives of citizens and critical infrastructure are properly protected.
Nigeria has been under pressure from criminal elements, especially bandits and jihadists who have been involved in abduction, kidnapping and killing of innocent persons across Nigeria.
They criminals have directed attacks at soft targets, mostly innocent children and students as well as travellers.
No fewer than 344 students of Government Science Secondary School, Kankara in Katsina state were abducted on December 11, 2020 but were rescued after heated negotiation.
Also 84 students of local Islamic school were also rescued from bandits who abducted them on December 13, 2020 in Katsina.
Meanwhile, as insecurity festers, presidency has alleged plans by some individuals to embark on smear campaign against President Muhammadu Buhari to portray him as a leader that is not in charge of the country's affairs.
The Special Adviser to the President on Media and Publicity, Mr Femi Adesina, in a statement on December 24, 2020, alleged of plans, to be fully implemented in the days ahead, had already started "from a procured offshore medium"
The editorial of Financial Times of London on December 22 edition may have necessitated the outburst of the presidency. The Editorial alleged that Buhari is not in charge of the country using insecurity involving kidnapping, killings and maiming as example.
Adesina accused detractors of spending money to procure stories in the media with unsubstantiated claims and consequently sow seeds of discord in the country.
The presidency advised Nigerians to discern the kind of stories they embrace in the online media.
Buhari is determined to serve the country to the best of his ability as evident in the provision of infrastructure, fight against insecurity and corruption by the government, he said.
"The game plan is to launch orchestrated campaign of calumny in the days ahead, in which President Muhammadu Buhari would be portrayed as not being in charge of the country, a narrative already started from a procured offshore medium by the instigators.''
He alleged that money and other attractive inducements were being dangled before the online media, and some of them were already complicit, "cooking up stories with jejune and unsubstantiated allegations'', to sow seeds of discord.
He urged Nigerians to be wary and discerning in what they consume as news and special reports from such online media, as they are in cahoots with agents of destabilisation, seeking ultimate political gains.
The President, he said, remained focused and single-minded in his determination to serve the country to the best of his ability, bringing change to different facets of our national life.
"This is already evident in infrastructure as seen in roads, rail, bridges, airports, and many other strides round the country. Agriculture is another worthy testimonial.''