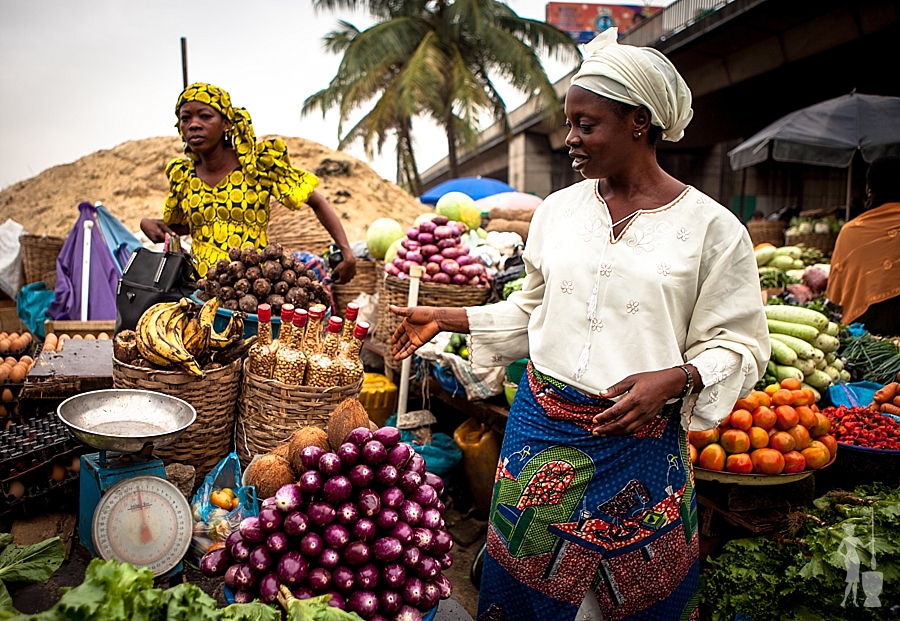 Nigeria may be Africa's second biggest economy with an estimated 15,400 dollar millionaires, according to a study by Credit Suisse. Africa's richest man, Aliko Dangote stays here, controlling a fortune of about $10 billion.
A previous ranking by research firm Wealth-X had tallied up to 29,500 in 2019, long before Covid-19 hit the continent.
Yet this is also a country of paradox. With the biggest oil production on the continent, Nigeria's immense wealth is also a curse. According to charity group Oxfam, Nigeria may be split right in the middle between the rich and the poor. At least 94 million of its estimated 200 million people live below $2 a day.
"The number of people that live below extreme poverty level has made Nigeria the World Capital of Poverty,'' said Constant Tchona, Oxfam International's Country Director for Nigeria. When the group assessed poverty line based on a minimum daily expenditure of 684 Naira ($2), it tallies a94, 470, 535 people. The World Bank usually uses $2.30 for lower middle income countries.
Nigeria's extreme poverty; the inability by folks to afford basic needs of life, manifests even in oil producing regions of the country.
In Oloibiri, a small community in Ogbia local government in Bayelsa state where crude oil and gas were first struck, villagers struggle to get clean drinking water, have no electricity and largely live hand-to-mouth. People here are mainly fishermen and subsistence farmers. But with no roads, enough schools or a dirtied environment; they have little hope of ever emerging from squalor, 65 years since oil was discovered.
There are extremely poor people in every of the 36 states though, government officials admit.
And with foreign reserves of $35.2 billion and debt profile of $84.57 billion, Nigeria, Nigeria is also saddled with 26 million unemployed youth. Locals industries used to choke on cheaper imports. Some have shut due to Covid-19 challenges. Nigeria, ironically imports petroleum products.
Officials do not deny the problem. In fact, they admit past failures at poverty eradication programmes.
"I think what keeps me up at night has to do with extreme poverty; the issue is that the largest number of those who vote for us are the very poor," admitted Vice-President Yemi Osinbajo at a public forum in Abuja, earlier this month.
"I will like to see Nigeria being an industrialised nation in the next 10 years; a very strong middle class and most people living above the poverty line.''
Poverty has been cited as a motivator for recent kidnappings of school children as idle youth choose arms to force ransom from families. Peter Obi, a Vice-Presidential contender for the People's Democratic Party (PDP), argued the abductions and other terror events could be reduced if people found work.
"The situation can be turned around with good economic policies that will strengthen the private sector, support business growth and generate employment," he said, faulting President Muhammadu Buhari's government for failing to provide a stable business environment.
On February 23, President Buhari, too admitted there was a problem with the policies, wondering why there were so many poor "with all the resources available to it."
He told the meeting of Presidential Economic Advisory Council (PEAC), that, "I was shocked, hearing from you that, even with our vast agricultural land resources, [we are still poor].''
"Thank you for shaking us up. We are now awake; we will not doze off again. We didn't just bump into this, we believe it is something we can deliver on."
Buhari has announced an ambitious policy of lifting 100 million Nigerians out of poverty by 2030, but he hopes that at least 20 million of them can be lifted, first, by 2024
"Our country requires a rapid, sustained, sustainable and inclusive economic growth," he said.
As a major strategy to redress poverty, President Buhari launched the Economic Recovery and Growth Plan (ERGP), cascaded down to the villages.
"We must move forward with home grown solutions suitable to our local context. Our efforts must be both suitable and sustainable,'' President Buhari reported, saying all areas to discover include agriculture, industrialisation, infrastructure and financing.
Officials say a number of programmes will tap into the ERGP, including credit lines disbursed through mobile phones to small traders and farmers, improved roads to connect people to markets as well as exposure to better technology.
Various other ministries will run specified programmes, each with target groups and a piece of problem to solve such as youth unemployment, crime, food shortage or poor infrastructure. Combined, Buhari thinks they can create a better environment for Nigerians to chase poverty.
The World Bank, however, advised that the country should ensure the recovery programmes also target those affected by Covid-19. World Bank Country Director for Nigeria, Mr Subham Chaudhuri, said the crucial stimulus programmes will be addressing Covid-19 and its aftershocks.