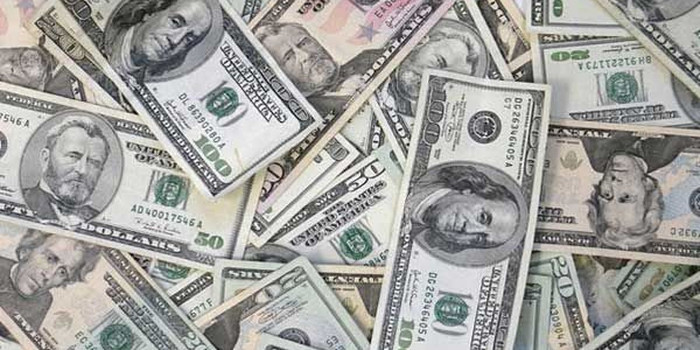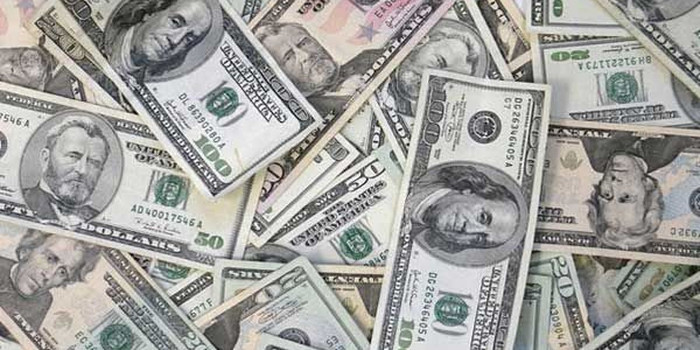 Tanko Mohammed
Nigeria alone accounts for $18 billion out of the annual $88.6 which illicit financial flows rob Africa each year.
In its Africa Report 2020, UNCTAD's Economic Development, states that the billions lost annually to illicit financial flows (IFFs) are almost equal to Official Development Assistance (ODA) and Foreign Direct Investments (FDI) flows to Africa combined.
According to the report, Illicit Financial Flows (IFFs) exact a toll on development for the rich and poor alike, but in Africa the poorest populations are paying the highest price.
Funds lost in illicit capital flight leave vulnerable countries with inadequate infrastructure, erratic power supply, and limited access to health, education and broadband internet service for their citizens, among other deprivations.
President Muhammadu Buhari had in September 2019 told 74th United Nations General Assembly, UNGA, in New York that Nigeria lost an estimated $157.5 billion to illicit financial flows between 2003 and 2012.
The Nigerian leader noted that such massive loss of assets resulted in dearth of resources "to fund public services or to alleviate poverty".
Nigeria falls into those countries that suffer severe inadequate infrastructure, poor electricity, bad health system, dilapidated education and poor access to broadband.
The President said: "This is why, as Africans, we have no choice but to break the back of corruption."
Buhari described Illicit Financial Flows as "illegal movement of funds from one country to another," saying: "These flows deplete Africa's internally generated revenues, foreign exchange earnings, reduce tax revenues, drain natural resources, facilitate corruption and stunt private sector development."
Supporting these consequences, the Nigeria Extractive Industries Transparency Initiative (NEITI) on March 25, 2021, expressed worries over the huge loss the nation had to suffer because of the illegal financial flows due to secret ownership of companies around the world.
"Nigeria accounts for a lion share of these losses, with extractive industry contributing over 93 percent of total illicit financial flows," Dr. Orji Ogbonnaya Orji, NEITI Executive Secretary, said.
He spoke at a stakeholders' forum on Beneficial Ownership, (BO) implementation in Nigeria where he warned that Nigeria and other developing countries may be losing over $1 trillion yearly is the situation is not checked.
He said companies' ownership disclosure had become crucial because of the serious dangers posed by secret ownership of companies pose to individual countries and the global business community.
Criminal activities such as "tax evasion and terrorism financing which are associated and facilitated by secret ownership of companies often increase poverty menace in developing countries and threaten the national security of powerful nations''.
NEITI and Trust Africa also report that Nigeria's oil and gas sector contributes 92.9 per cent of the total amount of illicit financial flows (IFFs) the country records yearly through companies and persons operating in the sector.
The report titled, "Averting Illicit Financial Flows in Nigeria's Extractive Industry", revealed that while it is generally difficult to measure IFFs as a result of their illegality, types of activities, and data challenges, available records show that Nigeria's oil and gas sector contributes the most to the illegality.
It explained that out of the 92.9 per cent contribution of the sector to IFFs in Nigeria, oil bunkering accounted for about 35 per cent, while commercial transactions by multinationals which dominate the sector contribute more than 60 per cent.
These multinationals, the report added, often resort to tax evasion; money laundering; and transfer pricing in their practice of IFFs, adding that Nigeria's oil industry has remained vulnerable to the thriving practice of IFFs because the country itself depends on the sector to survive economically.
The sector, it added, is equally highly influenced and controlled by the political class; as well as technically and structurally complex, pointing to Nigeria's reliance on cash-based economy as another reason why IFFs thrive in the country.
The Executive Director of Civil Society Legislative Advocacy Centre (CISLAC), Mr Auwal Rafsanjani, said making BO register publicly available would help check annual illicit financial flows from Nigeria.
The Registrar General, Corporate Affairs Commission, (CAC) , Mr Garba Abubakar, reported that under Nigeria's new Companies law, information on stakeholders with reasonable shareholding in a company will be made public.
Aside the move by CISLAC and CAC, President Buhari made anti-corruption as a major plank of his agenda.
According to him, anti-corruption is a war we intend to win. We will give all it takes to ensure there is no hiding place for purveyors of corrupt practices who are truly enemies of the people.
He noted: "In the last six years, our government has made significant progress to curb corruption. There are still a lot of other funds that are stuck in foreign bank accounts due to international laws, different jurisdictions and justice systems that make it difficult for repatriation."
President Buhari reported that the nation had embarked on pragmatic ways to promote international cooperation to combat illicit financial flows and strengthen good practices on asset recovery and return, as an arm of sustainable development policies in Africa.
"I am motivated by the belief that, if we join hands, we can bequeath to our children an Africa that is not defined by corruption."
Ijeoma Nwala, an economist, reports that Buhari's anti-corruption campaign has not impacted significantly on the rot as Nigeria is currently ranked 146th out of 180 countries in the 2019 Corruption Perceptions Index of Transparency International (148th in 2017) and the 14th most vulnerable country out of 125 countries on the 2020 Basel Anti-Money-Laundering Index (33rd in 2017).
There is growing inflation, poverty, organised crime networks, insurgency, human rights abuses and unemployment and the people are deprived of quality public services and infrastructure.
Ramping up indictments, including of high-profile cases, and implementing good governance measures, are some of the measures President Buhari has adopted to fight corruption, she said.
Aside the Treasury Single Account (TSA) and the whistle-blower programme to ensure transparency in the management of public funds, the menace of corruption and IFFs remains.
Nwala said that in the COVID-19 era and beyond, there needs to be a proactive shift in the policies of the Buhari anti-corruption war for reclaiming IFFs for sustainable development financing in Nigeria.
Constant reforms of the policies as well as the political will to ensure the independence and transparency of the anti-corruption institutions, beyond political patronage, are key to ensuring the success of the Buhari anti-corruption war.