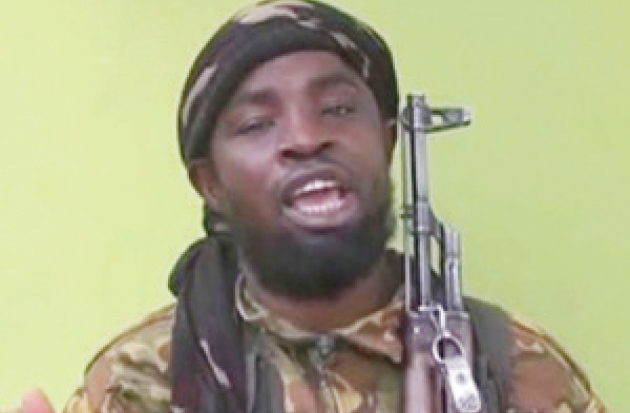 Takno Mohammed
After surviving several deadly attacks since 2009, leader of Boko Haram in Nigeria, Abubakar Shekau, has been reported dead, after blowing himself up but other reports say he was wounded.
The alternate report say that he shot himself in the shoulder and was smuggled out by some of his gang members who survived the attack carried out by Islamic State West African Province (ISWAP).
He is reported to have been captured by rival terrorist group, Islamic State of West African Province (ISAWP) in a prolong rival fight.
Multiple sources report that deadly Shekau also reputed for the abduction of children and women, died in Sambisa forest, the sprawling fortress of jihadists located in Borno State, Northeast Nigeria.
ISWAP fighters are reported to have stormed the forest early in the week using multiple gun trucks to overrun Shekau and his gang, forcing the 48-year-old leader of insurgents to surrender.
After hours of meeting between leaders of ISWAP on Wednesday, May 19, 2021, Shekau blew himself up after refusing to relinquish and pay allegiance as condition of ISWAP.
ISWAP is a broke away faction of the Shekau-led Jamā'at Ahl as-Sunnah lid-Da'wah Wa'l-Jihād (JAS) Boko Haram faction in 2016 after pledging allegiance to the Islamic State (ISIS).
ISWAP is reported to have used its forces based in the Timbuktu Triangle to track Shekau and his fighter and after exchange of gunfire, Shekau's bodyguards caved in after losing many men.
Shekau took over the leadership of Boko Haram in 2009 after the original leader, Mohammed Yusuf, was taken by the military and killed by the police after a bloody clash in Maiduguri, Borno state capital.
The Nigerian military has serially reported that Shekau had been killed but Shekeu had consistently controverted the claims in several videos lampooning the military.
At least 38,000 people have died in the menace of terrorists in Nigeria aside the thousand fatalities recorded also in Chad, Niger and Cameroon.
Aside the massive destruction to infrastructure, including schools and electricity, more than six million Nigerians have fled their homes in Borno, Yobe and Adamawa.
Mr David Otto Endeley, International Security and Terrorism Consultant, has confirmed the death of Shekau in a tweet @ottotgs on May 20, 2021.
He said: CONFIRMED : 11yrs old leader of #BokoHaram #JAS faction #AbubakarShekau is DEAD after committing suicide alongside 3 of his close Lieutenants – more details & implications''
He had earlier tweeted, "crippled #AbubakarShekau has fallen : #SambisaForest is taken by rival #JAS faction – morethan #30 #JAS commanders either arrested or surrender – #Albarnawi claims leadership of #ISWAP – ''.
"#AbubakarShekau of #JAS is announced dead in #AbuBakr al-Baghdadi style – committing suicide after detonating #IEDs to avoid capture by rival group commanders of #ISWAP. The counter insurgency #NE & #LakeChad continues but #JAS veteran leader #ShekauFinallyDead!!''
Also Eons Intelligence @eonsintelligenc also reported: "BREAKING: Is Abubakar Shekau Dead? Eons Intelligence have been monitoring info from Sambisa Forest over d recent attack launched by #ISWAP on Shekau's #BH faction. Sources in the know insist that #JAS leader, Abubakar Shekau was killed in the attack. This info remains unverified.''
Authorities in Nigeria, including the military, have yet to confirm the death.
This is not the first time of the story of Shekau's death since he took over the leadership of Boko Haram in 2009.
The Army launched an operation against the group in 2009, killing hundreds of the fighters and claimed Shekau was among the dead but a video released by the insurgent punctured the claim.
Also in August 2013, Nigerian army said they injured Shekau badly in Sambisa forest, but another video show in September showed Shekau as healthy.
The military also in 2014 attacked the terrorists in Konduga in Borno state, claiming that Shekau was down, a claim that the cat with nine lives disputed.
In 2016, the Nigerian Airforce announced they have injured Shekau badly but a You Tube video emerged showing Shekau alive.
Aside several attacks on Churches and Mosques, Shekau was had been responsible for killing male students in their dormitories and also carried out a lot of abductions, including April 14, 2014 raid on Government Girls Science Secondary School in Chibok, taking 276 girls, many of whom are still missing.
 
Also in March 2018 he abducted more than 100 girls from Government Girls Secondary School, Dapchi.
The military has yet to comment on the death of Shekau even as the Defence Headquarters on Thursday, May 20, 2021 reiterated the commitment of the armed forces to tackle the current security challenges bedeviling Nigeria by restoring peace to all the troubled zones.
The Director, Defence Media Operations, Brig.-Gen. Bernard Onyeuko, gave the assurance in a briefing on the ongoing operations of the armed forces across the country.
He said troops had intensified efforts in various theatres to neutralise all threats to the nation's peace and security such as terrorism, banditry, kidnapping, secessionist activities among other threats.
Onyeuko disclosed that troops had in the last few weeks, neutralised scores of terrorists and bandits including senior BHT/ISWAP and ESN commanders as well as major bandit leaders.
He added that many of their fighters were incapacitated, adding that their camps were destroyed through artillery and air bombardments.