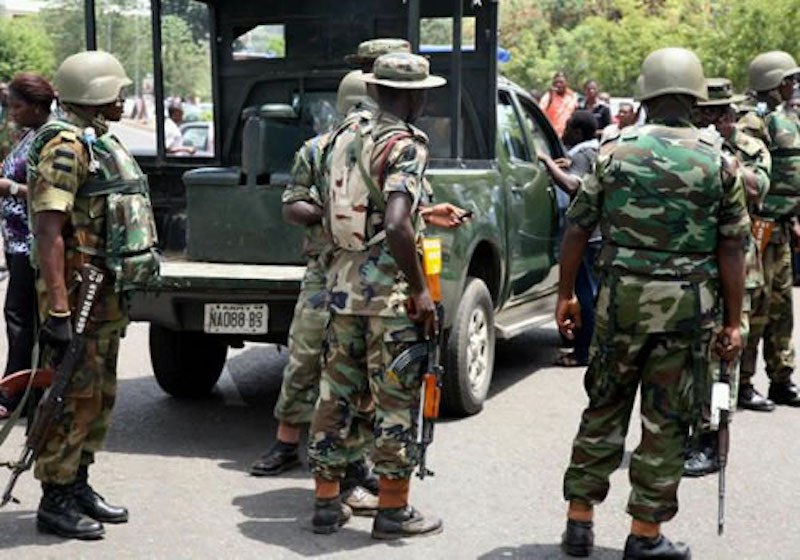 Mohammed Momoh
In quick response to the directive of President Muhammadu Buhari, the military has deployed heavy weapons, including helicopter gunships and fighter jets, in Kaduna north west Nigeria, killing 50 bandits.
The military on Tuesday, October 19, 2021, raided and pounded the hideouts of bandits who have in the last three weeks killed at least 122 persons in Kaduna state.
The bandits were killed in combined ground and air assault in the Saulawa-Farin Ruwa axis of Birnin Gwari Local Government Area.
Angry President Buhari said he had declared war against bandits for killing of 58 persons in Kaduna in a week, including the 30 traders killed in an attack on a weekly market on October 17, 2021 in Goronyo, Sokoto state.
"The clock of your ultimate destruction is ticking as you will no longer have a place to hide," President Buhari warned the bandits.
"The days of the bandits are, indeed, numbered, because the military capabilities of our forces are being boosted by the acquisition and deployment of advanced equipment.
"The bandits are living in the fool's paradise of invincibility, but reality will soon dawn on them harder than ever before. The bandits are currently under desperate pressures, because of the intense and sustained air and ground operations against them in their hideouts by our security forces.
"The cowardly attacks on innocent people by the bandits show a rearguard action of criminals under pressure. But they will have no place to hide and our gallant security forces will not relent in the current offensive to defeat these callous enemies of humanity."
Mr Samuel Aruwan, Kaduna state Commissioner for Internal Security, said Governor Nasir El-Rufai praised the onslaught against banditry and kidnapping and appealed to the military to sustain the momentum and bring more bandits to their "bitter end".
Aruwan, who confirmed the airstrikes against bandit positions in a statement, said the criminals were killed during a combined ground and air assault.
"Extensive scan to avert any form of surprise attacks from bandits around the the area led to the interception of armed bandits on five motorcycles in Saulawa on Wednesday.
"In maintaining presence for an effective annihilation of the bandits, a second helicopter gunship came overhead the location in dogged support of the ground forces.
"Several armed bandits were seen scampering to safety in disarray under superior fire power from the ground and air forces, and were hit by the air asset overhead. This led to the effective annihilation of large number of armed bandits".
In a related development, the Nigerian Army claimed troops killed 24 insurgents in two attacks in the North-east and recovered weapons.
The Commander of the anti-insurgency task force, Major General Christopher Musa, said that soldiers killed 16 Boko Haram insurgents a few kilometres from Maiduguri, the capital of Borno State.
Musa said during the encounter with the insurgents, two gun trucks were seized and one was destroyed.