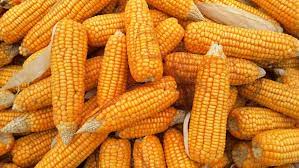 Prof. Abdullahi Mustapha, Director-General, National Biotechnology Development Agency (NABDA), said that indigenous scientists have successfully developed insect and drought resistant maize seeds in the country.
Mustapha stated this at the inauguration of a two-day retreat for the North East based journalists, farmers and agricultural extension agents, on Wednesday in Yola.
He said that efforts were on to raise the maize variety for commercial purposes to enhance farmer access to the genetically modified seeds.
According to him, the development of maize variety is to help smallholder farmer overcome the challenges associated with crop cultivation.
"Recall that Nigeria made history as the first country in Africa and the world at large to develop and release a cowpea variety that is resistant to the notorious Pod Borer.
"Pod Borer has the capacity of destroying a whole beans farm and leaving the farmer helpless.
"Many of you here have already planted the beans and looking forward to the benefits.
"Also, efforts to commercially release a maize variety that is both drought tolerant and insect resistant are in place," he said.
Mustapha said that Nigeria would be the second country in Africa to make the breakthrough, adding that agricultural biotechnology became acceptable option to improve farming practices and productivity worldwide.
The D-G said that the retreat was designed to properly prepare journalists and media outfits to be an integral part of the development processes.
In her remarks, Dr Rose Maxwell, Deputy Director in the agency, said that the aim of the training was to provide accurate and up to date information about advances in the biotechnology sector since its adoption in the country.
Maxwell said that the media has a critical role to play in creating awareness on biotechnology concept, and to address issues of misunderstanding in the face of opposition to Genetically Modified Organisms (GMOs).
"Among the objectives of the training is to bring journalists up to speed with development in biotechnology and how such changes can improve lives and general well-being of Nigerians," she said.
Also, Gov. Ahmadu Fintiri, represented by his deputy, Mr Seth Crowther, said that Adamawa was set for complete economic transformation in its drive to reduce reliance on oil revenue and encourage diversification through agriculture.
"The strategy to train the media alongside the farmers and extension agents is a right step in the right direction.
"We are also happy that you chose to host this event for the North East in Adamawa, which is an agrarian state.
"Adamawa is well known for cotton, soybeans, yam, sorghum, sugar cane, groundnut, rice, cowpea, and maize cultivation as well as animal husbandry," he said.