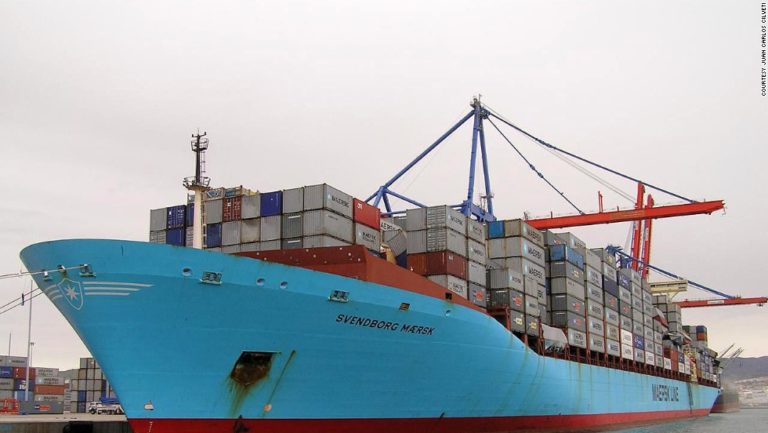 Freight forwarders have issued a threat to down tool from the nation's seaports in the next two weeks due to alleged extortion and high handedness by shipping companies.
The National Association of Government Approved Freight Forwarders (NAGAFF) disclosed this in a letter addressed to all the shipping companies on Thursday.
The letter was signed by the National Coordinator of the NAGAFF 100% Compliance Team, Alhaji Ibrahim Tanko.
Tanko said that the letter served as a notification ahead of their plan to withdrawal their services if the bottlenecks were not addressed.
He listed some of the complaints against the shipping companies as: depletion of container deposit refunds, undue debits on equipment detention which brings the customs brokers into collision course with their transporters and principals.
"The shipping companies engage in unnecessary extortions of our transporters for up to N150,000 before dropping empty containers which are then passed back to us before returning our container cards.
"We are also being subjected to incessant network issues which lead to inability to raise invoices and transmit TDOs to which we lose not less than N10 million per day.
"The shipping companies also engage in deceitful demand of opening of importer account/extortions before releasing invoice.
"We lose N50 million daily to willful transfer of containers against the wish, consent or approval of consignees and subjected to illegal transfer charges against the directives of the Nigerian Shippers' Council," he said.
Tanko noted that as a result of their negligence or lack of capacity, the shipping companies foist on them undue equipment detention charges ranging from N200,000 per 1/40ft and N100,000 per 1/20ft multiplied by 1,000 containers.
He pointed out that freight forwarders had given the shipping companies two-week ultimatum to address their grievances or face the pains of service disruption.
"Against this background, we wish to notify you that from October 25 to Nov. 10, if these issues raised above are not properly addressed, we will withdraw our services.
"The letter addressed to all the shipping companies is also copied to all the government agencies, security agencies and others stakeholders," he said.
He warned the predominantly foreign shipping companies not to open their offices at the end of the two-week ultimatum if they fail to heed to their demands.