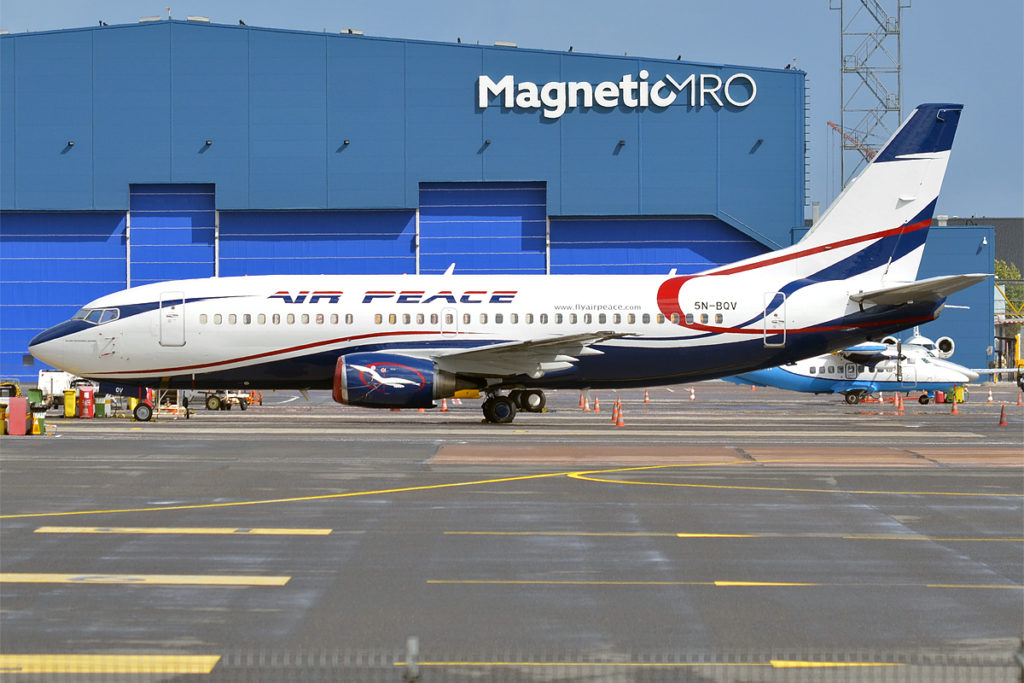 President Muhammadu Buhari says a single African air transport market offers a fantastic opportunity to build a continental aviation sector that will foster efficient movement of people and goods.
The president made this submission while declaring open the 51st Conference of the Commonwealth Parliamentary Association (CPA Africa Region) on Thursday, in Abuja.
Represented by Vice President Yemi Osinbajo, Buhari said that such a single air transport market would help to move people and goods around the continent more quickly and efficiently.
The theme of the conference is, "African parliaments and the challenge of the COVID-19 pandemic.''
The president said that the COVID-19 pandemic had wreaked havoc on the socio-economic fabric of most of the world, but in particular, African countries.
"Virtually, all African countries have had cases; with over 6 million people affected and well over 150, 000 deaths.
" Already troubling levels of poverty and joblessness have worsened here in Africa and about 40 million people are estimated to have been pushed into extreme poverty as a result of the COVID-19 pandemic, while unemployment in large African Commonwealth countries, Nigeria and South Africa, is over 30 per cent.''
He said that women and girls were worst hit as the lockdowns had increased school dropout rates for girls, especially from low income families; increased child marriages, adolescent child bearing and gender-based violence.
According to him, the sharp drop in income for most families in Nigeria and in most economies in Africa meant that families would be making choices that will always disfavour the girl-child.
"Given the situation, it is clear that as African policy makers and legislators, we are compelled to respond through policies that drive growth, create jobs and improve livelihoods and that pay special attention to the needs of women and girls.
"Since, we do not have the luxury to undertake the huge fiscal stimulus packages that wealthier countries, wealthier economies have been able to provide, it follows that we have to look inwards and take the opportunities open to us to boost productivity and local production.
"With little fiscal space, it has been tough for most of our nations, but it has also been an opportunity, to as they say, build back better.
"In many of our nations, the executive and the legislature worked and are still working conscientiously to seamlessly and efficiently together, deliver budgets and legislations to mitigate the severe economic problems in the aftermath of the pandemic'', Buhari said.
He added that the difficulties had provided an opportunity to reinvent African economies and revisit the social compacts with the people, especially the poor and the vulnerable.
Buhari said that, more than ever, African countries needed to take advantage of the African Continental Free Trade Agreement (AfCFTA) which fortunately, most of the countries had signed on to.
"The agreement affords us the opportunity of wider markets that will make our agricultural, industrial and service sectors more competitive.
"ACfTA is an opportunity for us to grow regional value chains, including boosting infrastructural investments and upscaling our payment systems.
"There is no reason why the current encouraging share of manufacturing in intra-African trade cannot be further increased by improving transport links, in particular.
" A single African air Transport market offers us a fantastic opportunity to build a continental aviation sector that will help to move people and goods around the continent more quickly and efficiently.
"Similarly, transport corridors envisaged in the programme for infrastructural development in Africa, such as the Lagos-Abidjan Corridor, will certainly help to boost trade, investments and movements in Africa.''
He said that the Pan-African payment system being promoted by the Afreximbank Bank would also go a long way in reducing the transaction cost of trading within Africa by reducing the need for foreign exchange in trade between our countries.
On his part, Femi Gbajabiamila, Speaker House of Representatives and President Designate, CPA, commended President Buhari and to the vice president for honouring the association's request to declare the conference open.
He said that the president's presence underscored the cordiality of executive, legislature relations in Nigeria.
In his remarks, Stephen Twigg, Secretary-General, CPA, thanked Nigeria for hosting the conference.
He said that the conference was earlier postponed because of COVID-19, adding that he was delighted to see everyone together–the passion, the energy and the enthusiasm of parliamentarians from across the continent.