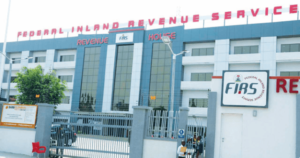 The Federal Inland Revenue Service (FIRS) says the deployment of digital technology is key to improving revenue generation, hence, the need to speed up digitalization of internal processes.
Mrs Angel Fadahunsi, Director, Department of Career and Skill Development, FIRS, stated this on Friday in Abuja during a capacity building workshop aimed at highlighting the importance of digital technology in improving tax collection.
The theme of the workshop which was organized by FIRS in collaboration with the Society of Women in Taxation (SWIT) is "Expanding the Frontiers of Revenue Generation Through Digitalization: the FIRS Experience."
Speaking directly on the theme of the workshop, Fadahunsi said there was urgent need to speed up digitalization in revenue generation in the country.
She said, "There are key skills and technologies that we must master to make this happen: archival systems, robotic process automation, effective virtual communication, strategic planning, data management and more.
"We recently inaugurated a tax administration software called TaxProMax which has been 100 per cent developed by our staff, as such, staff must have exposure, skill and experience to do the project.
"This is why we at the FIRS career and skill department, have focused our energies on building these technological skills in our staff over the years and will indeed focus more on this in future."
According to the career and skills director, the speed of change in financial technology is swift, and the majority of business transactions in both the public and private sectors, are moving online, creating new fields to learn.
Fadahunsi, who was represented by Mrs Bolanle Akinbo, Assistant Director, Career and Skill Development, FIRS, said that several agencies had information that could be used to improve tax collection efforts.
Akinbo said that people needed to be trained to acquire the critical skills that would improve revenue generation.
Also speaking, Dr Biola Adimula, National Chairman, SWIT, appreciated the FIRS for its consistent partnership.
She assured that advocacy activities at SWIT would go a long way to sensitize the Nigerian populace on better positive actions to issues of taxation.
Adimula explained that the event was put together to strengthen bonding within the SWIT leadership, build its capacity in preparation of an action plan, enhance and most importantly plan its activities on how to improve revenue generation.
She encouraged participants to attend all sessions to be equipped intellectually to raise the bar of SWIT.
In his address, Mr Adesina Adedayo, President, Chartered Institute of Taxation of Nigeria (CITIN), said the theme of the workshop was apt.
He said this was due to the impact of technology in driving revenue generation as evident in developed countries where there is high tax compliance.
Adedayo, who was represented by Samuel Ageluyi, Deputy VIce President, CITIN, stressed that changes involving the use of technology were not always embraced except there was sustained public engagement and enlightenment.
"FIRS's collaboration with SWIT in organising this programme attests to the fact that it realises that women have a great role to play in nation building.
"This capacity building training for SWIT national officers and state coordinators is well thought out given the established role of women over time as grassroot mobilizers and influencers.
"Therefore, the FIRS' introduction of various ICT initiatives to drive revenue generation, notable among which is the TaxProMax to improve revenue generation, is commendable and should be supported, " the CITN President said.