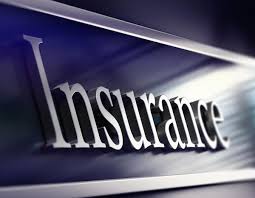 Mr Emmanuel Agwuncha, Programme Coordinator of International Fund for Agricultural Development (IFAD) in Anambra, says insurance guarantees farmers' success and ability to expand in their endeavours.
It also gives the same guarantees to agricultural value chain actors, he says.
"I do not see any farmer failing if insurance is embraced.
"Insurance gives them the confidence to explore and expand their agricultural businesses at ease,'' Agwuncha told the News Agency of Nigeria (NAN) in Enugu on Friday.
He spoke on the side-lines of the on-going three-day Federal Government/IFAD Capacity Building Training Programme for Anambra, Ebonyi, Enugu and Ogun States Insurance Suppliers and Other Value Chain Actors.
He noted that insurance has the capacity to protect farmers from harsh climatic and negative tendencies.
The coordinator noted that over the years, farming businesses in Nigeria had been bedevilled by drought, flooding, fire outbreaks, destruction of farmlands by cattle and other pests among others.
According to him, all these years farmers and those within the processing and storage value chains are losing income.
"The need for insurance and learning how it works and processes involved remain very important at this moment for our farmers.
"After the training, I am returning to Anambra to ensure that farmers are taught and understand the importance of taking up insurance policies to cover them in times of losses.
"We, from Anambra in the training, have also scheduled a meeting with representatives of Nigerian Agricultural Insurance Corporation and the Commodity Alliance for Agricultural Forum to explore opportunities.
"IFAD Anambra wants to see how framers can take advantage of what insurance can offer them to ensure growth and expansion,'' Agwuncha said.
He noted that with insurance, farmers and other actors in the agricultural value chain could invest, go home and have less worry.
"Again, if an agricultural stakeholder has an insurance policy, it is easier for such stakeholder to get loan from bank for expansion,'' he added.
60 participants drawn from the four states are currently undertaking the capacity building programme in Enugu.
The theme is: "Capacity Building/Technical Assistance Support to IFAD Value Chain Development Programme, Financial Suppliers and Other Value Chain Actors on Agriculture Insurance Processes for Smallholder Farmers and Stakeholders''.