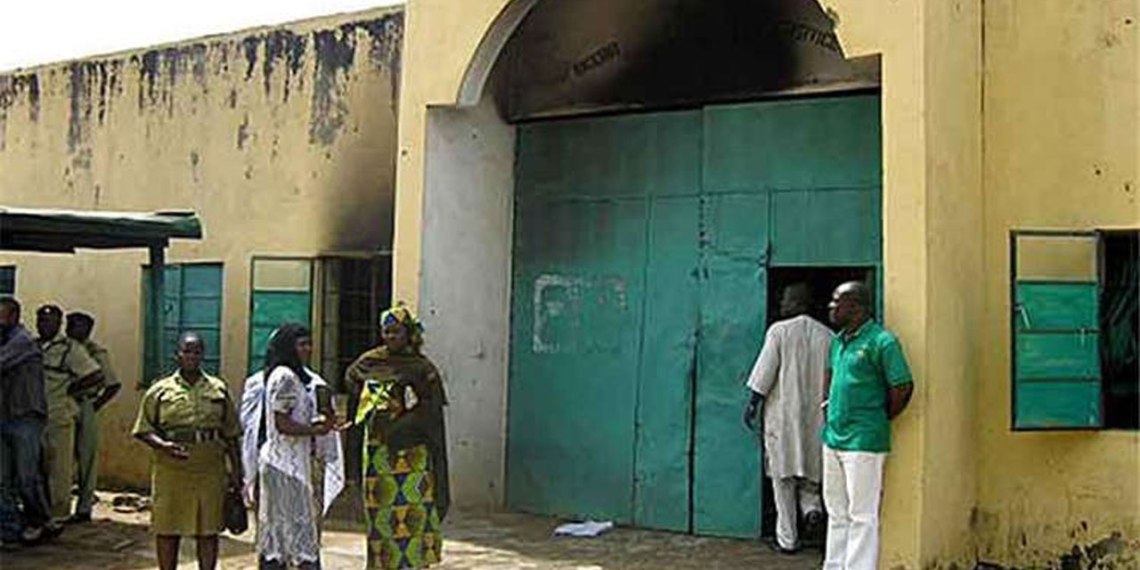 Ahmed Mohammed
Abuja, November 29, 2021 (NIGERIA) The series of attacks on Nigeria's prisons continued, but the recent one on Sunday ended in fiasco, as the heavily armed attackers got trapped in the Jos Custodial Centre.
Mr Francis Enobore, Controller of Corrections in charge of Public Relations of Nigeria Corrections Service, reported on November 28, 2021 that the armed men attacked the Medium Security Custodial Centre in Jos, Plateau State.
The gunmen stormed the facility in large number with sophisticated weapons at about 1720hrs and immediately made for the main gate where they engaged the armed squad personnel in a gun battle before breaking into the yard.
"Although they gained entrance to the yard, they are however trapped within as men from sister security services were immediately mobilised to assist the armed guards to cordon the perimeter wall and the entire area.''
He said that reinforcement from the response squad of had been mobilised to the centre and that the situation was under control as the attackers firing power had been subdued by superior fire from a combined team of security agencies.
While some of the gunmen have been arrested, the Plateau State Police Command on Monday reported that seven inmates who escaped from the Jos Correctional Centre after siege on facility on Sunday have been re-arrested.
Six bodies of some of the gunmen have been recovered by officials of the Nigeria Correctional Centre who lost one officer.
The spokesman of the command, Mr Ubah Ogaba, confirmed that the gunmen aided inmates to escape.
"Upon receipt of the report, the Commissioner of Police Plateau State Command, CP Bartholomew N. Onyeka who led reinforcement to the scene, directed that the entire centre be cordoned.
"The CP also directed immediate stop and search where seven escapees have been re-arrested by the police and are in custody while one escapee voluntarily surrendered to the police.
"Based on the prompt response, the situation was brought under control by the superior gunfire of Security Agencies.
In one year, October 2020 to October 2021, there have been eight attacks on the correctional centres in Ondo, Imo, Edo, Bauchi, Lagos, Kogi and Oyo states where thousands of inmates, some notorious criminals, escaped and the November 28, 2021 incident is the ninth attack.