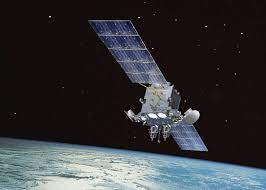 The Federal Government on Monday said all is set to launch two additional Satellites by the Nigeria Communication Satellite (NIGCOMSAT) Limited.
The Minister of Communications and Digital Economy, Prof. Isa Pantami, disclosed this during a facilities tour and interaction with Management team of NIGCOMSAT in Abuja.
The satellites are: NigComSat-2 and NigComSat- 3.
"As I earlier said, 2022 has been dedicated to NigComSat and NIPOST and I want to do the best I can to improve what we have achieved in the previous years.
"I recently approved two subsidiaries of NIGCOMSAT LTD and I am here to supervise what they have been doing.
"I have discovered some areas where we need to work to improve their performance significantly," he said.
Pantami also said that for the agency not to be considered for privatisation again it must provide quality service and generate good revenue.
"The efforts made to stop the privatisation of NIGCOMSAT is for the good of the company and for the good of the country.
"You need to turn things around through the Unique and effective service you are able to provide and revenue you generate for government.
"It is a difficult task to revive an institution and make it very successful. The challenge of reviving NIGCOMSAT is not just a necessity, but an obligation for all the staff," he said.
The Minister also said that the purpose of his visit was to address the major challenges that required the attention of the Federal Government.
Pantami said the visit was to motivate and encourage the staff members on core values which were the guiding principles that must be adopted without compromise to ensure that the organisation succeeded.
Director-General NIGCOMSAT Abimbola Alale appreciated the efforts of the Federal Government at ensuring that NIGCOMSAT functioned in its full capacity.
"We appreciate the Minister for the increase in the budgetary allocation for the company that needs capital after overhead.
"He stood for us and insisted there must be something good in NIGCOMSAT. Because he is a man who believes that we can actually turn around NIGCOMSAT," she said.
The Managing-Director also promised the Minister of the agency's readiness to deliver quality service and generate revenue to justify his efforts in revitalising the agency.
"This year, the Minister has given us many challenges and I know we are ready to meet the challenges. The subsidiaries are self-funding and sustaining.
"This year, Nigerians needs new significant changes that will make them know that NIGCOMSAT is a new company," she said.
Some of the places visited included in the Facility Tour were the Satellite Control centre (SCC) Network Operations Centre (NOC) and others.