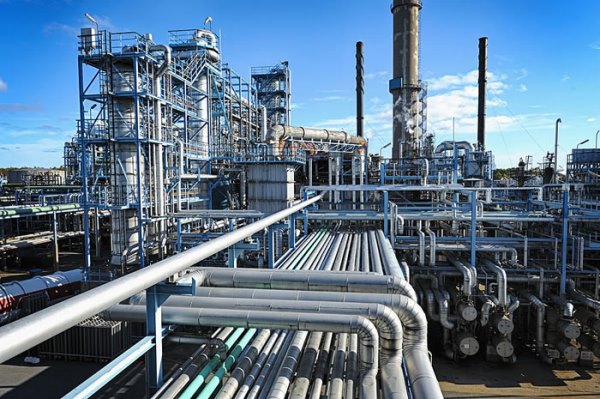 Africa Petroleum Downstream Week has inaugurated its new Advisory Board made up of eminent oil and gas industry professionals.
Dr Emeka Akabogu, Chairman, OTL Downstream Development in Africa Ltd., inaugurated the new board members in a virtual meeting on Thursday.
The board members are: Mr Tunji Oyebanji (Chairman), Mr Ian Brown, Mrs Sheila Abiemo, Mr Mumuni Dagazau, Mr Clement Isong and Mr Reginald Stanley (Patron).
Akabogu said the annual OTL Africa Downstream Week was the continent's leading business forum for market insights, business development and policy analysis in the African downstream petroleum value-chain.
He said it was organised in collaboration with key partners in government and the industry, adding that the 2022 event would hold from Oct. 24 to Oct. 26 in Lagos.
According to him, the reconstituted advisory board is made up of eminent, long-standing industry professionals with extensive experience and deep industry knowledge.
He said their performance going forward would be crucial toward the continued success of the OTL Africa Petroleum Downstream Week.
Akabogu there was need for the event to become truly African with representation from the North, East, South, West and Central Africa.
He said: "From a sectoral point of view, we want to be able to reach the entire value chain for oil and gas and spread beyond to attract interest from unrelated but similar interests, so we can cross-fertilise ideas and enable more innovation.
"We want to translate our discussions to actions, to see our recommendations as drivers of policy, as ignitors of innovation, as enablers of growth.
"As we aspire to achieve in the aforesaid dimensions, we are nonetheless aware that we are setting these goals at a time when there are evident headwinds in the nature of COVID-19 and constricting markets and general economic challenges in some sectors.
"Nonetheless, it is also a time of new opportunities. We must, therefore, be ready to see, innovate, create and deliver value to the industry."
Akabogu also commended the outgoing advisory board chairman, Stanley for his commitment and passion to the success of the OTL Africa Petroleum Downstream Week.
Also, Dr Billy Okoye, Group Executive Director, Ventures and Business Development, Nigerian National Petroleum Company Ltd., urged the board members to bring their wealth of experience to bear in taking the event to greater heights.
Okoye said the OTL Africa Petroleum Downstream Week had created opportunities for all stakeholders in the sector to network and dialogue on ways of moving oil and gas industry forward in the continent.
On his part, Oyebanji, a former Chairman of the Major Oil Marketers Association of Nigeria, said the new advisory board would discharge its responsibilities satisfactorily and called for support toward achieving its mandate.
"I want to thank you for the confidence reposed on the board members. It is a great honour and privilege and with your collaboration, we will be able to take OTL Africa Petroleum Downstream Week to greater heights, " he said.