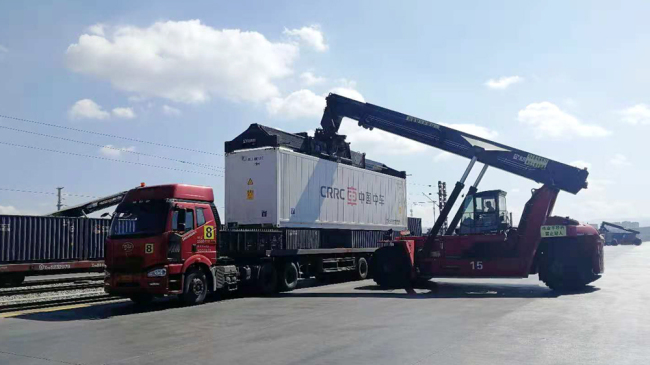 State governments, banks and foreign investors have been accused of frustrating the completion of Inland Container Depots (ICDs) located in each of the geo-political zones of Nigeria.
Concessionaires leveled these complaints before the Infrastructure Concession Regulatory Commission (ICRC) in Abuja.
The ICRC in a statement signed and issued by Manji Yarling Ag. Head, Media and Publicity yesterday said concessionaires complained of poor cooperation from state governments who mostly delay in meeting their own part of the agreement, for instance in the area of land provision.
Another major challenge the concessionaires complained about was the lack of narrow gauge rail lines in and out of the dry ports which they noted was important to make the operation of the ports efficient.
They also lamented that access to funds remained a major issue "as banks and foreign investors make unreasonable demands for assets and bank bonds before the release of funds".
All the concessionaires pleaded that they wanted "the ports being constructed to be given the status of Port-of-Origin and destination and also to be registered with the International Chamber of Commerce (ICC) upon completion".
Acting Director General of the Infrastructure Concession Regulatory Commission (ICRC), Mr. Michael Ohiani, stressed that 16 years after the concession contracts were signed, some of the ICDs were still at five per cent completion while only two have gotten to 55 per cent and 68 per cent.
Ohiani noted that "when completed, these ICDs will bring the required benefit to our citizens and our country Nigeria".
The ICRC boss stated that the Commission was "unaware that at the material time that the contracts were signed, ICRC as a commission had not been set up, so no proper Outline Business Cases (OBCs) were done for the projects like we now do".