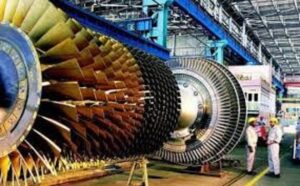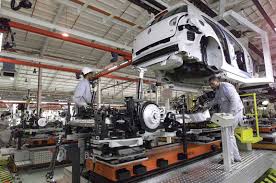 More than 3,000 manufacturing professionals and 100 exhibiting brands across the world will gather in Lagos to showcase manufacturing and industrial solutions at the Equipment and Manufacturing West Africa Expo (EMWA) 2022.
According to a statement by the organisers on Monday, the theme of the third edition of the expo scheduled for April is "Rethinking Manufacturing and Value Chains for Inclusion and Sustainability''.
Mr Joseph Oru, the Managing Director of Zenith Exhibitions, stated that the expo had built up its reputation as one of the must-attended exhibitions in Nigeria, recording exponential growth in visitors and exhibitors.
Oru said: "The third edition of EMWA will continue to create and enhance new and current partnership opportunities that will help companies to improve business excellence and productivity.
"EMWA remains a highly recommended platform for businesses to establish new partnerships, networking and contracting opportunities.
"The expo is supported by over 100 international and regional exhibiting brands from over 10 countries, exhibition pavilions will be showcased from around the world with expected attendance from Indonesia, Brazil, Italy, Germany, Turkey, India, and Egypt.
"This means that manufacturers in Nigeria now have an annual platform to connect with international technology providers and partners over three days, helping to save thousands of dollars in expensive and time-costly travel.''
He added that the expo aims at attracting foreign direct investment, supporting the Nigerian industrialisation plan, increasing local production, job creation and ultimately stimulating the growth and diversification of the economy for self-reliance.
Oru said the international manufacturing equipment suppliers would be demonstrating the latest manufacturing machinery, tools and spare parts including air compressors among others.
"Visitors will get a glimpse into the future of manufacturing with a walk through an alley of live demonstrations on additive manufacturing and automation, and industrial manufacturing in 3D printing.
"These companies will showcase technological solutions and best practices that have been successfully implemented at the workplaces to enhance productivity, profitability, and time efficiency," he said.
According to him, the expo will be supported by the Kano State Government, Lagos State Ministry of Budget and Economic Planning, Raw Material Research and Development Council, (RMRDC), Kano Chambers of Commerce Industry Mines and Agriculture among others.
EMWA is one of the comprehensive manufacturing, engineering, machinery, equipment, raw materials and service exhibitions in Nigeria.