The Benue State Government has admitted that it did not pay compensation for the farmland it leased to former President Olusegun Obasanjo which was burnt by hoodlums.
The communities were in court with the state government over non-payment of compensation for their land.
The state Commissioner for Agriculture and Natural Resources, Dr Kester Kyenge, disclosed on Wednesday in an interview with newsmen in Makurdi.
Represented by the Director, Agricultural Services, Mr Thomas Unongo, Kyenge disclosed that the locals were only given a little stipend.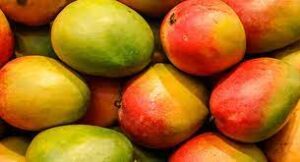 He also said that government had an understanding with the community to develop the land for the benefit of the farmers, stressing that whoever that want to invest in agriculture would be given the land.
According to him, Obasanjo farms was one of those that approached the State, elders, traditional rulers, Gwer Local Government Council Chairman, youth groups and other stakeholders reached an agreement to lease the land for 25 years to Obasanjo farms.
"The farm has given employment to the locals. In fact 95 per cent of the farm's work force are indigenes as I talk to you, the manager of the farm is an indigene of the area.
"It is the belief of the government that the farm will usher in development to the area.
"Obasanjo was working with the intention of handing over the farm to the community and government is standing as trustee," Kyenge said.