President Muhammadu Buhari, currently on medical trip in the UK, has apologised to Nigerians for the festering petrol scarcity and power blackouts that have paralysed the oil rich nation for almost two months.
The 79-year-old two time president of the most populous African nation apologised for the inconveniences caused by the twin problem of prolonged shortage of petroleum products and electricity outages.
The President's his Senior Special Assistant on Media and Publicity, Mr Garba Shehu, who conveyed the apology also said the administration had successfully averted such a problem in its seven years in office.
"The administration knows the fuel shortage and electricity outage have placed a strain on Nigerian citizens and businesses, but relief is on the way. I specially apologise to all sections of the society for this," said the President.
"The government is working round the clock to attend to this issue. An action plan agreed earlier this month is being implemented to address the scarcity.
The President revealed that he has received information that some people were not behaving properly at the depots, and among owners of petrol stations.
Nigerians have been going through excruciating petrol shortage and a month old power blackout that have paralyse business, the first of such twin crisis since independence in 1960.
Being the sixth world crude oil producer and with huge gas despost, the West African nation with a population of more than 200 million has obviously shown its inability to provide the needed energy to drive its economy.
Petrol filling stations have been dried for almost two months and the country in darkness because of the collapse of electricity generation and distribution.
Aside petrol, aviation fuel has also become scarce, forcing airlines to cut flights, and hike fares.
Small, medium and large scale businesses which hitherto depended on petrol and diesel because of dearth of electricity have reduced activities.
Initially attributed to withdrawal from circulation the imported adulterated petrol early February, petrol scarcity has lingered for over a month despite assurances that the country had been flooded with products.
With daily production of 1.2 million barrels of crude oil Nigeria has for more than two decades depended on importation of refined petroleum products as its four refineries in Port Harcourt, Warri and Kaduna gone comatose and moribund.
As the petrol crisis bites harder, electricity outages has compounded the situation, paralysing major commercial and industrial cities across the 36 states and the Federal Capital Territory (FCT).
The current situation is therefore bogged by rationing of imported petroleum products, as well as electricity.
Mr Mele Kyari, Group Managing Director of Nigeria National Petroleum Corporation (NNPC), attributed petrol shortage to hoarding and panic buying.
State-owned NNPC, recently transformed into a limited liability company, urged Nigerians to avoid panic buying as there is enough petrol in stock.
He gave the assurance at a meeting of the National Union of Petroleum and Natural Gas Workers (NUPENG) , Petrol Tanker Drivers (PTD), Depot and Petroleum Marketers Association of Nigeria (DAPMAN) and Major Oil Marketers Association of Nigeria (MOMAN).
The petrol crisis got worse when Nigerian Midstream and Downstream Petroleum Regulatory Authority (NMDPRA) confirmed that methanol above national specification was imported amid efforts to recall the off-spec petrol from circulation.
But for more than six weeks, motorists fight to get petrol and households who are suffering from blackout are denied buying petrol in jerry cans to power their electricity generating sets while the price of diesel had shot up.
Street racketeers are selling a litre of petrol for between N300 ($0.45) and N500 ($0.50) as against official price of between N162 ($0.35) and N165 ($0.36)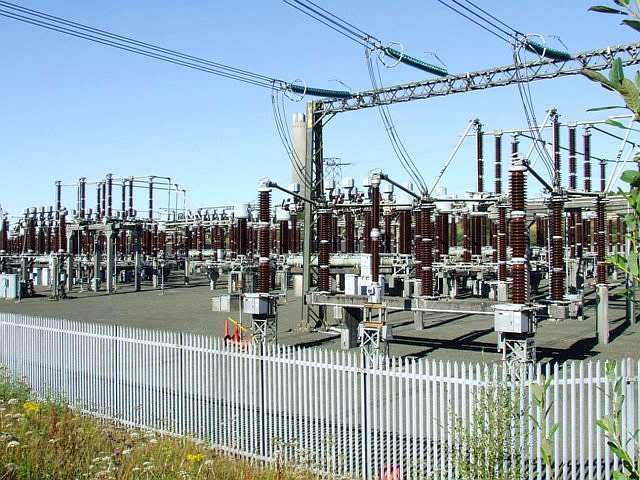 Amid the situation, President Muhammadu Buhari, who is also the petroleum minister, submitted a supplementary budget of N2.557 trillion ($5 billion) to the National Assembly to accommodate fuel subsidy payments until June 2023 when subsidies would be dropped.
Electricity distribution companies, DISCOs, are overwhelmed by low power generation and incessant failure of national grid.
The Eko Electricity Distribution Company confirmed the blackout reporting that the Transmission Company of Nigeria (TCN) recently got a $30 million grant from World Bank to monitor the situation.
The Head, Corporate Communications, of Enugu Electricity Distribution, (EEDC), Mr Emeka Ezeh, confirmed the serial and incessant collapse of national grid, with latest on 15th March, 2022.
The 16 Power generation companies (GenCos) have accused the government of not meeting up with its financial obligations to them.
The power supply situation is worsening because GenCos are owed more than over $2.3 billion (N1.6 trillion) since 2013, Executive Secretary of Association of Power Generation Companies (APGC), Dr Joy Ogaji, said.
According to her, the Gencos have exhausted all their borrowing sources, as the Central Bank of Nigeria (CBN) had reportedly warned the banks to desist from lending money to them.
GenCos are unable to maintain their machines and pay gas suppliers which have resulted in low power generation,
The power plants now generate just 2,535 Megawatts far below minimum requirement 5,000 megawatts hitherto pumped into the national grid.
"The moment the government pays the debt, we will pay our gas suppliers, we will be able to quickly do the maintenance and we will produce again.''
"The machines are down; units have been damaged by surges'' and explained that GenCos could generate between 8,000 megawatts and 9,000 Megawatts of electricity.''
Exonerating itself, Transmission Company of Nigeria (TCN) said it is not responsible for the current load shedding.
Mrs Ndidi Mbah, TCN General Manager, Public Affairs, said in a statement in Abuja on Tuesday, explained that TCN does not generate electricity, but only transport cumulative generation from all the generation companies to distribution load centres.
"Presently, the cumulative generation nationwide is low and generation companies have attributed this to several factors, including poor gas supply, faults in generating units and poor maintenance.''
Lamenting the situation, Mrs Rose Ademua, a civil servant in Abuja, said: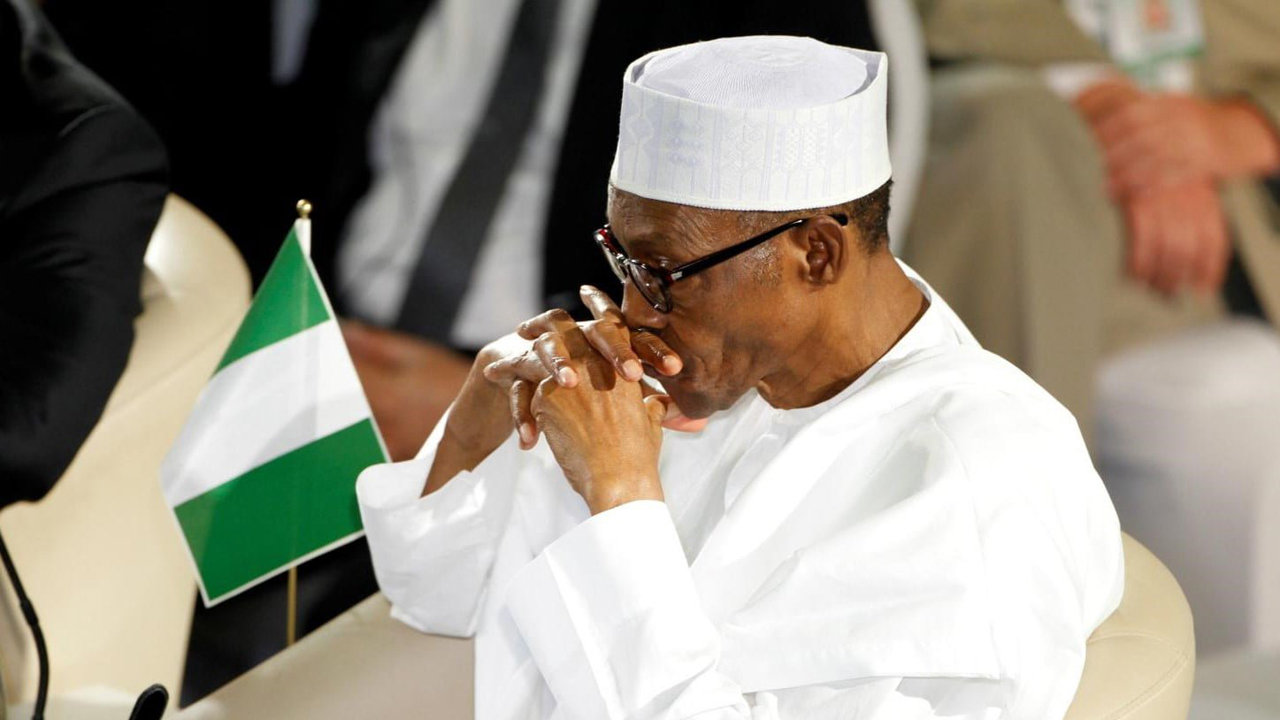 "There is no light, no fuel, the situation is terrible and we are appealing to the Government for quick intervention before people die of hunger."
"I have spent two nights at the fuel station without getting a drop of petrol. I cannot buy in the black market," Mr Alabi Adams, a taxi driver in Abuja, said.
"This is frustrating. This fuel scarcity and blackouts are causing massive disruption," Mr Ademola Oloko, a business person, said.
A welder, Mr Innocent Okpara, said: "Lack of electricity affects my work. I now depend only on generator, but there is no petrol to power the generating set.
"Filling station are asking us to bring our generators physically to be filled at the pumps. This is preposterous,'' he said.
Mr Shola Balogun, a printer, said: "I do a lot of printing, but presently there is no electricity to work, no fuel to power my generator.''
Mr Lanre Popoola, the Chairman, Manufacturers Association of Nigeria (MAN) want urgent government's intervention to support the production of goods.
"There is no power supply, and there is no diesel to power generating sets.''
The Special Adviser to the President on Media and Publicity, Mr Femi Adesina, called for patience, explaining that Nigeria has only witnessed one major fuel scarcity since the inception of the Muhammadu Buhari.
Adesina advised that the current situation should not be an opportunity for mischief makers to cause tension.