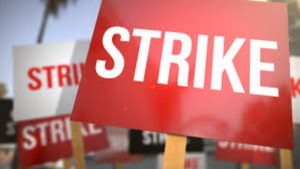 Abuja, July 26, 2023: The Nigerian Association of Resident Doctors (NARD), have embarked on indefinite industrial action.
National President of the association, Dr Innocent Orji, made this known at the late hours of Tuesday in Abuja.
According to him, the major demands of the association are immediate payment of the 2023 MRTF, immediate release of the circular on one-for-one replacement and payment of skipping arrears.
Others are upward review of Consolidated Medical Salary Structure (CONMESS) in line with full salary restoration to the 2014 value of CONMESS and payment of the arrears of consequential adjustment of minimum wage to the omitted doctors.
Also demanded was the reversal of the downgrading of the membership certificate by Medical and Dental Council of Nigeria (MDCN).
He also said that the association was demanding the payment of Medical Residency Training Fund (MRTF), new hazard allowance, skipping and implementation of corrected CONMESS in State Tertiary Health Institutions and payment of omitted hazard allowance arrears.
NAN reports that the association had in a communique on July 5 after its virtual Extraordinary National Executive Council Meeting (E-NEC), issued fresh notice to the Federal Government to meet its demands within two weeks or risk industrial disharmony in the health sector.
The communique was signed jointly by NARD's National President, the Secretary-General, Dr Chikezie Kelechi and the Publicity and Social Secretary, Dr Umar Musa.
Members of the association embarked on a five-day warning strike on May 17 urging the Federal Government to address its concerns before May 29 otherwise there would be industrial disharmony.
The industrial action was embarked upon after the two-week ultimatum issued to the Federal Government on April 29 expired May 13 without the issues being addressed.
Members of the association however suspended the strike on May 21.
To avert the fresh industrial action which would take effect on Wednesday (July 26), the Speaker of the House of Representatives, Rep. Tajudeen Abbas on Monday urged the resident doctors to suspend the impeding strike.
Abbas made the call at a meeting between the leadership of the House and NARD in Abuja.
He said, "I would urge you to suspend the impending industrial action while we intervene, and seek your understanding of the fact that a new administration just came on board.
He further said that the adminsitration was still in the process of settling down as Ministers were yet to assume office.
He said NARD's decision to meet with the House was an affirmation of their faith and confidence in the House capacity to intervene and resolve the lingering issues in dispute.