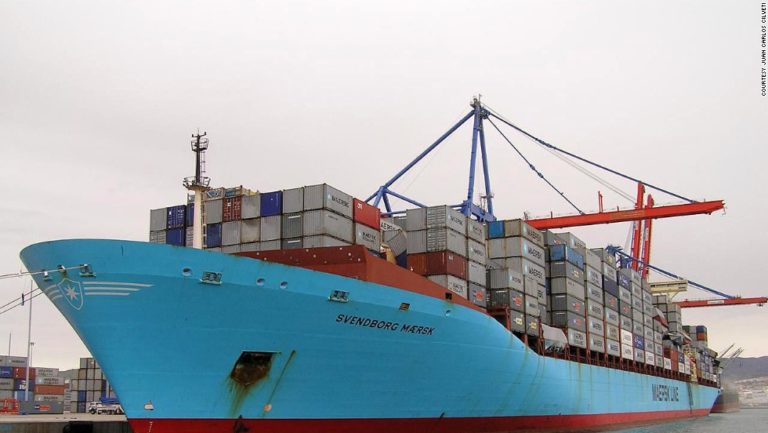 Afreximbank's Executive Vice President, Business Development and Corporate Banking, Amr Kamel, has said in Lagos the transformation of trade in Africa is a task that all African financial institutions must collectively pursue.
The task, he said, was a priority as major stakeholders to the African Export-Import Bank (Afreximbank) in the Bank's quest to facilitate African trade.
Kamel, spoke at a roadshow organised by Afreximbank for financial institutions to introduce the Afreximbank Trade Facilitation Programme (AFTRAF).
Kamel, who was represented by Ademola Adeyinka, Consultant on Financial Institutions/Trade Finance, said the bank was in a strong position to support African trade and African financial institutions and that it wanted Nigerian banks to see it as their partner of choice in international financing.
"We understand African trade better than any other institution.
"We were set up by African governments under a Charter that has been signed to by 50 countries, including Nigeria. We have a good credit rating that African financial institutions can leverage on and we have the ears of 50 African heads of state.
"That allows us to better understand the issues in each country, support the countries in finding solutions to trade finance challenges and resolve issues that may arise easier."
Kamel emphasised that Nigeria was a key market for Afreximbank.
"Afreximbank has provided over $17billion in credit facility to the Nigerian economy since its inception. Currently we have over $4 billion in loans that are still running.
We have invested on-lending facility to financial institutions, supported transportation, hospitality, manufacturing, agro-allied, oil and gas, power, and telecommunications. Afreximbank is eager to do more in Nigeria and we are very enthusiastic to work with the banks here and I can assure you that we have solutions to most of your funding needs."
He explained that Afreximbank came up with AFTRAF in order to create opportunity for Africa to bridge the trade finance gap with the rest of the world, which had continued to grow. It was also to create the opportunity for African banks to enhance and complement existing trade finance lines with international financial institutions.
In order to address challenges, Kamel said Afreximbank would leverage on its credit rating and supranational status to de-risk the perceived risks and unlock capital to support trade finance business in Africa.
He announced that Afreximbank has on-boarded over 200 African banks and that the target was to onboard 700 banks by the end of 2019.
The Bank was also in the process of appointing some African banks as Trade Finance Intermediaries which would allow such banks to act as local administrative agents for transactions involving Afreximbank in their markets.
He urged Nigerian banks to take advantage of the opportunity by sending in their customer due diligence and know your customer (CDD/KYC) documents in order to be on-boarded.
Kamel, also requested Nigerian banks to sign on to the MANSA Repository Platform which was created by Afreximbank as an online platform for CDD/KYC with special emphasis on African financial institutions.
The platform provides a single source of primary data required for performing CDD checks and facilitating smooth on boarding of banks at reduced cost.
He further encouraged Nigerian banks and corporates to take advantage of the coming Intra African Trade Fair to exploit the huge business opportunities in Africa that will come under the umbrella of the trade fair.
He revealed that Nigeria already subscribed to a country pavilion and it would be nice for banks to encourage their customers with potentials for cross border trade to be at the fair.