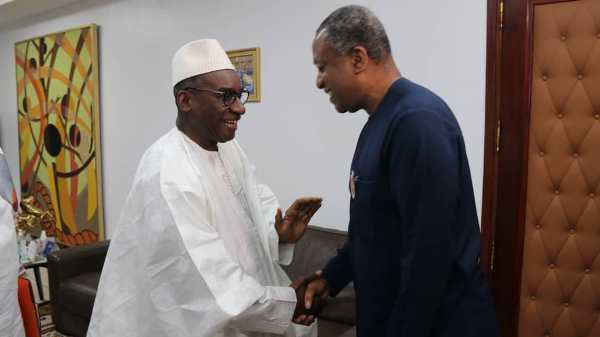 Nigeria and Senegal have agreed to revitalise their bilateral cooperation, with the holding of the joint bi-national commission before ending of December 2019.
Senegalese Minister of Foreign Affairs, Sidiki Kaba, said in Dakar , Senegal, at a joint news conference on the Nigeria and Senegal bilateral relations
While expressing concerns that the two countries' joint commission had not met for almost 20 years, he recalled that the large joint commission met only twice, in 1995 in Lagos and 1999 in Dakar.
"When we look at our cooperation the main framework is the bi-national commission unfortunately, it met only twice, first in 1995 in Lagos and in the last was in Dakar in 1999.
"In the same vein, we can also say that the legal framework is not at the level it is supposed to be, we have only five treaties between Senegal and Nigeria.
"I am convinced that we can do more and we have to do more, to make this achievement we have to work together to make sure that the situation is reversed," he said.
He said that the two countries have, however, taken a decision to organise the next bilateral commission which he said would be the third one before the end of December 2019.
"And at that point we would like to organise business forum that can help us enhance the level of our relations.
"To organise these two key events, we have identified very strategic and important sectors of cooperation on which we would like to focus on.
"We emphasise on petroleum sector, security, tourism and banking, agriculture, industry, trade and investment, justice, education, to say a few," he said.
In his remarks, Onyeama expressed Nigeria's determination to take the bilateral relation between the two countries to the next level.
He noted with concern that inability to hold joint commission before now was because of lack of political will by the past administrations which he said had been corrected.
"There is no fundamental issue for the bi-national commission not have been held for the past 20 years it is just a question of political will.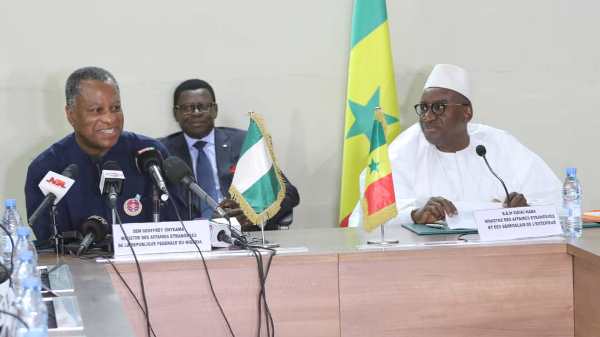 "At this level and now that the political will is there, there is excellent relation between president Muhammadu Buhari and President Macky Sall and there is excellent relation between myself and Sidiki Kaba
"So there is no reason whatsoever not achieve it, and now we are determined to take the bilateral relations to the next level.
"We are determined to be having this meeting regularly and not only that we also discussed the possibility of having an agreement between the two ministries of foreign affairs," he said.
He noted that Senegal had a long tradition with Nigeria in the field of international relations, stressing that it would be a win-win situation for the two ministries.