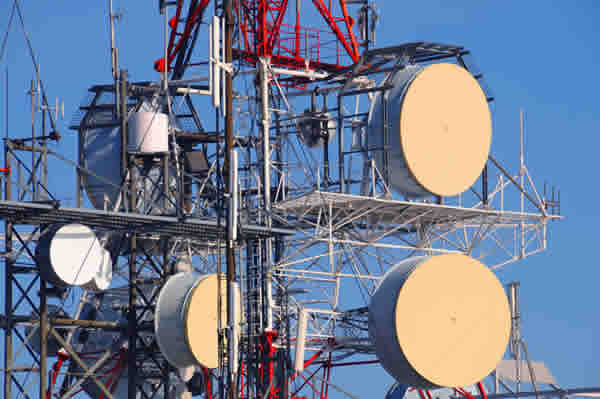 Nigeria has started trial testing of the rollout plan of 5G networks with the 26GHz, 38GHz and 42GHz spectrum bands beginning with the Eko Atlantic Project
The country to regulatory agency, Nigerian Communications Commission (NCC), would be ready to roll out 5G by 2020.
NCC said in Abuja on Thursday during a collaborative meeting with GSMA for 5G rollout in Nigeria.
The Executive Vice Chairman of NCC, Prof. Umar Danbatta, said 5G broadband data will drive connectivity and allow humans to interact with connected devices to check their health status and remotely control home appliances without physical contact.
Danbatta acknowledged the deficit in infrastructure rollout and spectrum availability in the country but added that the NCC was already working to address the challenges.
He said NCC would begin with the available 26GHz, 38GHz and 42GHz to drive 5G rollout in the country.
Danbatta said, "NCC is already working on the three key factors that will drive 5G deployments, which include infrastructure, spectrum and regulation ahead of the 2020 rollout date.
"We will rely on existing policies and regulation and still come up with additional policies and regulation that will address any hiccups."
Also speaking, the Head, sub-Saharan Africa for GSMA, Mr. Akinwale Goodluck, said although Nigeria still operates 2G and 4G networks, they will gradually give way for 5G as the demand for 5G increases among the millennial, who are the digital natives.
GSMA used the occasion of the collaborative meeting to launch its latest report, which focused on 'Spotlight on Nigeria: Delivering a Digital Future.'
According to the report, modernising regulation and policy reform will be crucial to boosting Nigeria's digital economy and accelerating internet access for millions through increased mobile broadband penetration.
GSMA research shows that the mobile market in Nigeria makes an important contribution to the economy. The mobile industry contributed $21 billion to GDP in 2017, representing 5.5 per cent of Nigeria's total GDP.
In addition, the growth of Nigeria's digital economy resulted in the creation of nearly 500,000 direct and indirect jobs, the report said.
Addressing the issue of spectrum to drive 5G rollout, GSMA identified support for and release of harmonised spectrum and a modernised licensing framework as fundamental building blocks for Nigeria's digital future.
The harmonisation of 1427-1518 MHz and 3.3–3.6 GHz makes them critically important bands for mobile operators seeking to offer new mobile services to consumers and businesses.
Making these bands available for assignment to mobile operators will be a core component in reinforcing Nigeria's position as Africa's leading mobile market, according to GSMA report.