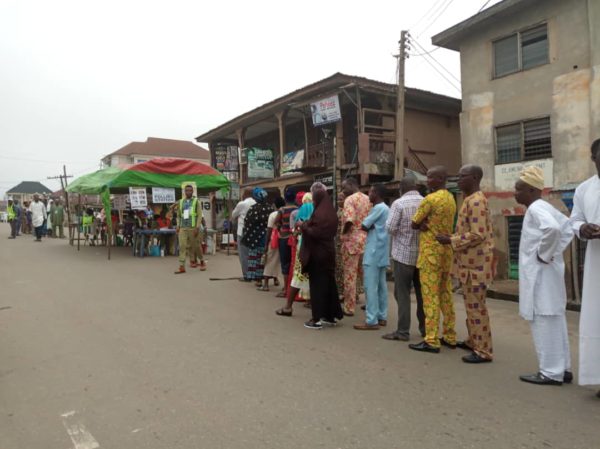 Vote buying is not a menace only to Nigeria's electoral process but also to that of Malawi, necessitating a law proscribing it and fixing a five-year jail term for offenders.
The law had banned politicians using cash payments and other incentives to buy support ahead of key polls due in May next year in Malawi.
In Nigeria the Independent National Electoral Commission (INEC) has come up with strategies to make vote buying ineffective.
The electoral body, during the Osun state governorship election, banned the use of cell phones at the polling booths and also decided to construct polling booths to keep the voter out of the reach of eyes.
In Malawi, the Political Parties Act, which came into force on Saturday, will see candidates convicted of improperly swaying the electorate face fines of up to $13,600 (10 million kwacha) or five years in prison.
Campaign materials, including posters, leaflets and clothing will be exempt from the new law.
Malawi goes to the polls in presidential, parliamentary and council elections on May 21 next year and candidates at every level have typically used cash payments and gifts to secure support in advance of past votes.
University of Malawi political scientist Henry Chingaipe told AFP that the new law will help clean up politics.
"We have propagated a culture of patrimonial politics through handouts," he said.
"Instead of people voting out of conscience, you are essentially buying their vote."
Former president Joyce Banda's Peoples Party (PP) said "we have to follow what it says".
May's election will prove to be one of the most significant in Malawi's history as Ms Banda, will face off against President Peter Mutharika.
Ms Banda is known for donating to the poor across the country, and a party spokesman said it would "see how it will be implemented".
President Mutharika's ruling Democratic Progressive Party (DPP) said it would obey the law "as we do with all other laws".
The United Transformation Movement (UTM), led by presidential hopeful Vice-President Saulos Chilima, who has broken ranks with President Mutharika, said "we needed this law yesterday".
"We believe that people should be voted for because of the issues and ideas that they propagate," said UTM spokesman Joseph Chidanti Malunga.
Malawi is one of the world's most aid-dependent countries and corruption is rife.
President Mutharika has become embroiled in a graft scandal after it emerged specialist corruption detectives were investigating a suspect police rations procurement deal.