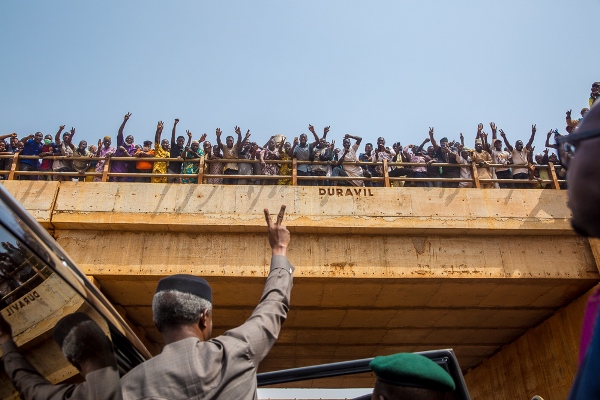 Vice President Yemi Osinbajo visited Ilorin on Friday to assess and push the federal government's pet social net programme, TraderMoni.
Osinbajo was besieged by a large crowd of people at the market, Emir's palace and at the town hall meeting.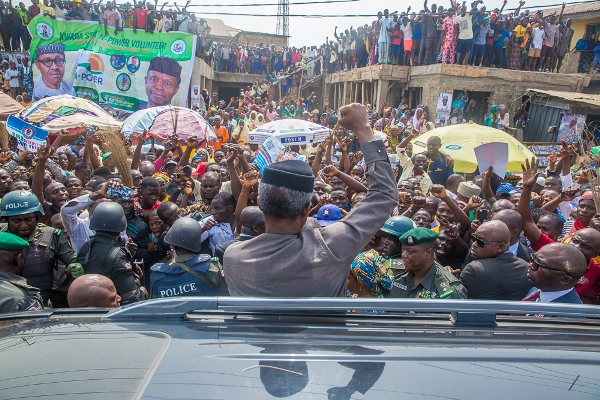 At the Emir's palace, Osinbajo expressed the Federal Government's commitment to the improvement of the well-being of Nigerians through various intervention schemes.
The vice president said the Federal Government was working round the clock to supporting the various economic ventures aimed at ensuring better times for Nigerians.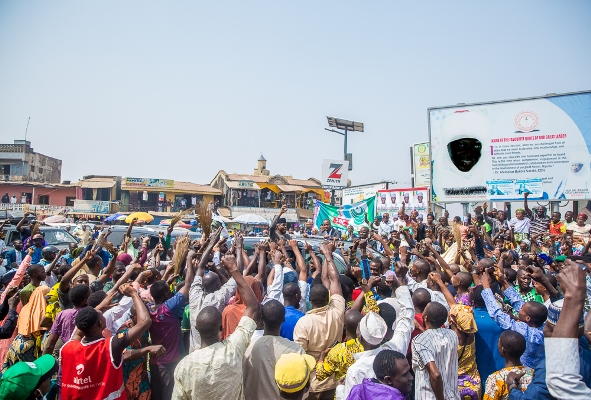 Osinbajo disclosed that he was in Ilorin to inaugurate the 'TraderMoni' scheme, being an economic intervention measure to support small scale businesses across the nation.
The TraderMoni is a segment of the National Social Investment Programme, which was established about two years ago.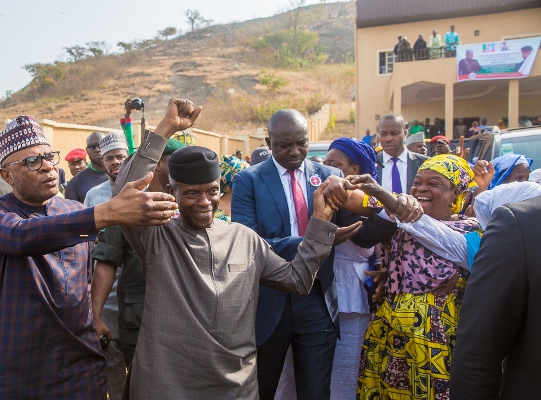 The vice president lauded the Emir of Ilorin, who he said, had demonstrated competence in the judicial profession these past years.
"You are our leader in the legal profession and we are always proud of you," the vice president said.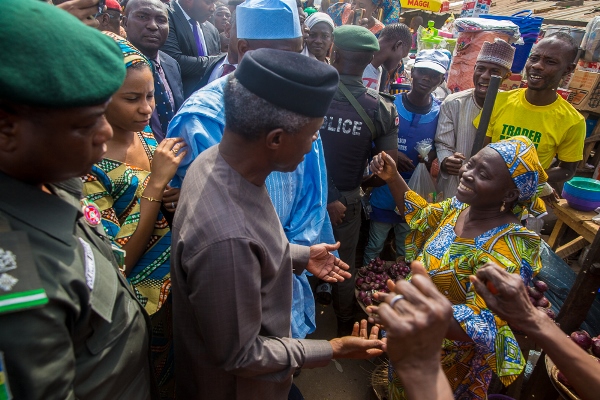 Osinbajo also praised the emir for upholding the llorin Emirate as an indivisible community since his enthronement more than two decades ago.
The traditional ruler, who thanked the vice president for the visit, lauded the Federal Government under President Muhammadu Buhari for the various interventions to boost the nation's economy.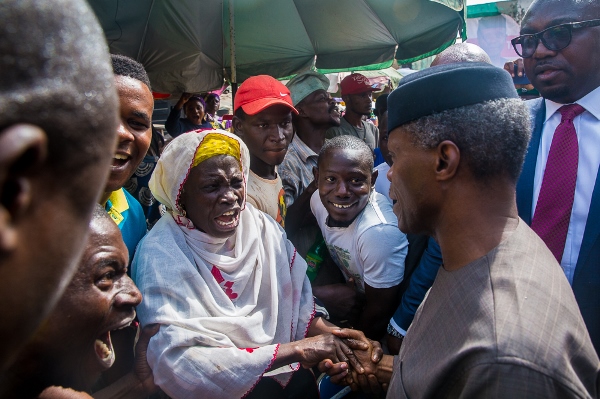 In company with Osinbajo included, the APC governorship candidate in Kwara, Alhaji Abdulrahman Abdulrasaq, APC candidate for the Kwara Central Senatorial District, Dr lbrahim Oloriegbe and Secretary to the State Government (SSG), Alhaji lsiaka Gold.